Important trials during the Liver meeting in Boston
Prof Sven Francque, Belgium discusses the value of the clinical trials results presented in Boston during the Liver meeting 2019.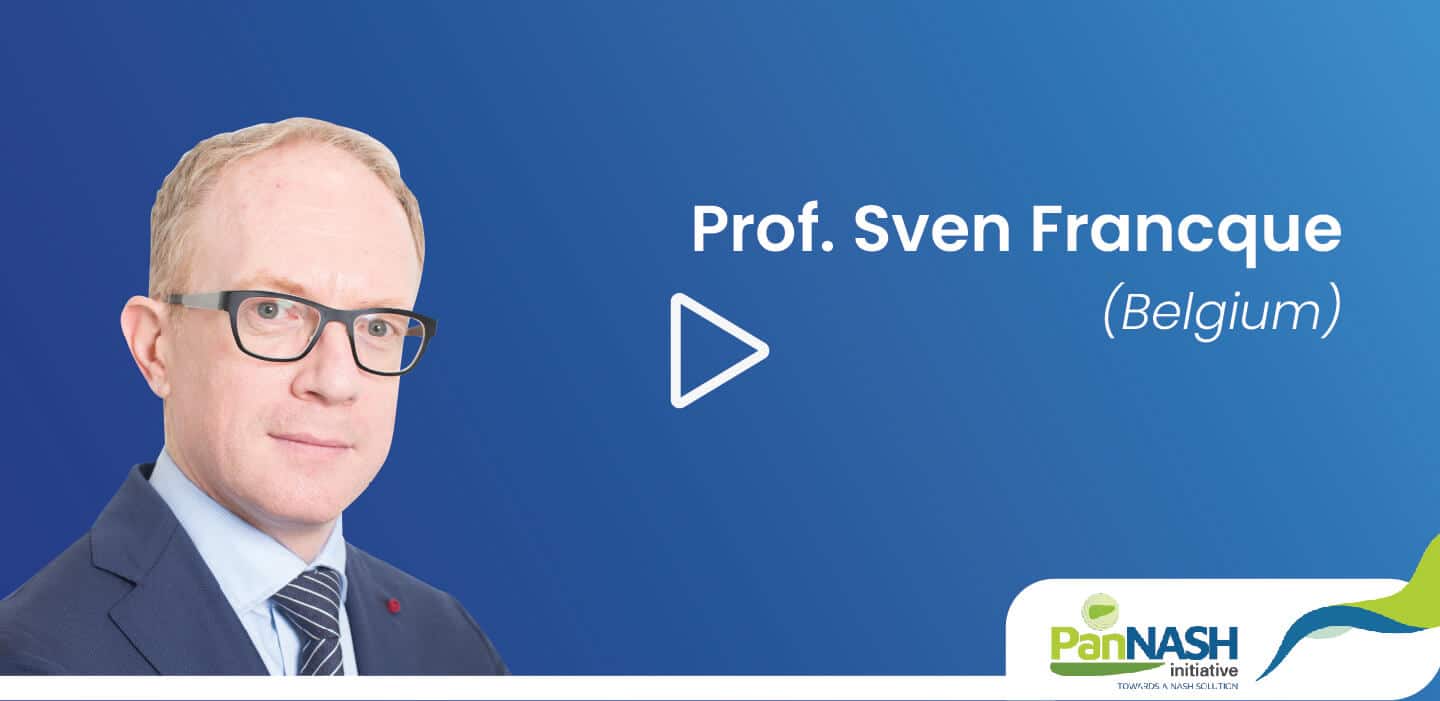 Video Important trials during the Liver meeting in Boston -Copyright ©2023 by PanNash™ Initiative - All rights reserved.
One of the key take-home messages of this conference is the data of the negative trials in NASH (non-alcoholic steatohepatitis). They inform us about the challenges we have with this kind of disease and trying to treat it with compounds in monotherapy, but secondly regardless of the fact that these trials are negative on the histological end-points, a huge data set that give us a lot of information on the natural history of the disease and also helps us learn about non-invasive tools and how we can use them to monitor response in placebo-treated patients or patients that have received the active compound. In that regard these trials still have a lot of interesting information that helps this field forward.
Explore Prof. Wong's insights on MASLD treatment advancements from AASLD, featuring key drugs like Resmetirom, Lanifibranor, and Semaglutide with a…

Subscribe Our Newsletter To Get the Lastest Updates