Prof. Kenneth Cusi, a leading expert in Endocrinology, currently serves as the Chief of the Division of Endocrinology at the University of Florida. Renowned for his groundbreaking work on the correlation between NAFLD and T2DM, Prof. Cusi has published over 150 articles in leading medical journals and received numerous accolades for his contributions to medicine.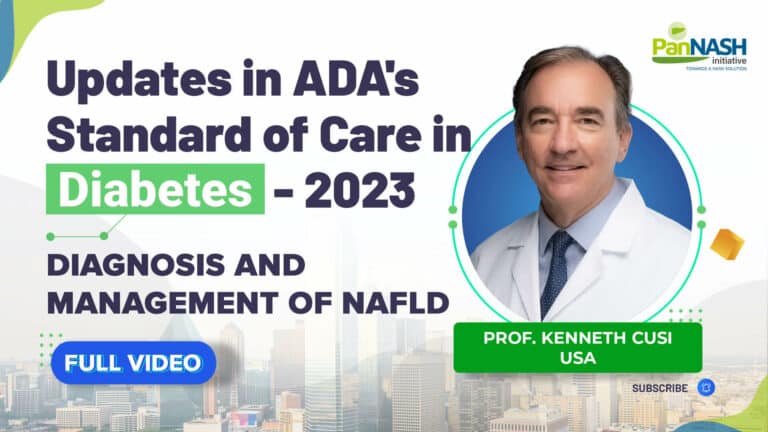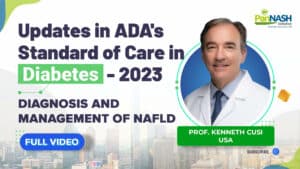 Explore ADA's 2023 updates on diabetes care, focusing on non-alcoholic fatty liver disease (NAFLD) and cirrhosis prevention. Learn from Dr. Kenneth Cusi on risk stratification, diagnostic tools like FIB-4, and latest management recommendations.
Read More

Updates in ADA's 2023 Standard of Care in Diabetes
Bio of Prof. Kenneth Cusi, MD
Prof. Kenneth Cusi is a renowned medical professional specialized in Endocrinology, Diabetes, and Metabolism. Currently, he serves as the Professor of Medicine and Chief of the Division of Endocrinology, Diabetes, and Metabolism at the University of Florida at Gainesville. He is also affiliated with the Veterans Administration Medical Center at Gainesville, FL.
Education and Early Career:

Prof. Cusi completed his medical education at the University of Buenos Aires, Argentina, and further specialized with a fellowship at Baylor College of Medicine in Houston, Texas.
His early work in San Antonio, Texas, was crucial in understanding the role of insulin resistance in the development of Type 2 Diabetes Mellitus (T2DM).

Research Interests:

Known for his pivotal work on the correlation between Non-Alcoholic Fatty Liver Disease (NAFLD) and T2DM, he has substantially influenced the fields of diabetes control, dyslipidemia, and cardiovascular disease.
He led the first randomized controlled trial (RCT) on pioglitazone for NASH in patients with prediabetes or T2DM, a groundbreaking study that shaped current therapeutic approaches.

Publications:

Prof. Cusi has over 150 publications in prestigious journals such as the New England Journal of Medicine, Annals of Internal Medicine, and Hepatology.

Awards and Recognitions:

He has received awards like the Exemplary Teacher Award and the Clinical Research Award from the University of Florida for his outstanding contributions.

Affiliations:

A member of the NIH Clinical and Integrative Diabetes and Obesity study section, he has contributed to the American Association for the Study of Liver Diseases' NASH guidelines in 2012 and 2017.
🔬Areas of Focus:
Metabolism
Obesity
Type 2 Diabetes

SUBSCRIBE TO OUR MONTHLY NEWSLETTER TO GET THE LATEST UPDATES