Building a Better Future For Patients with NAFLD and NASH
On International NASH Day 2023, join Michael Betel of the Fatty Liver Alliance as he addresses NAFLD and NASH, their prevalence and impact. Discover solutions including medical education, patient awareness, and advocacy. Learn about the Alliance's future goals.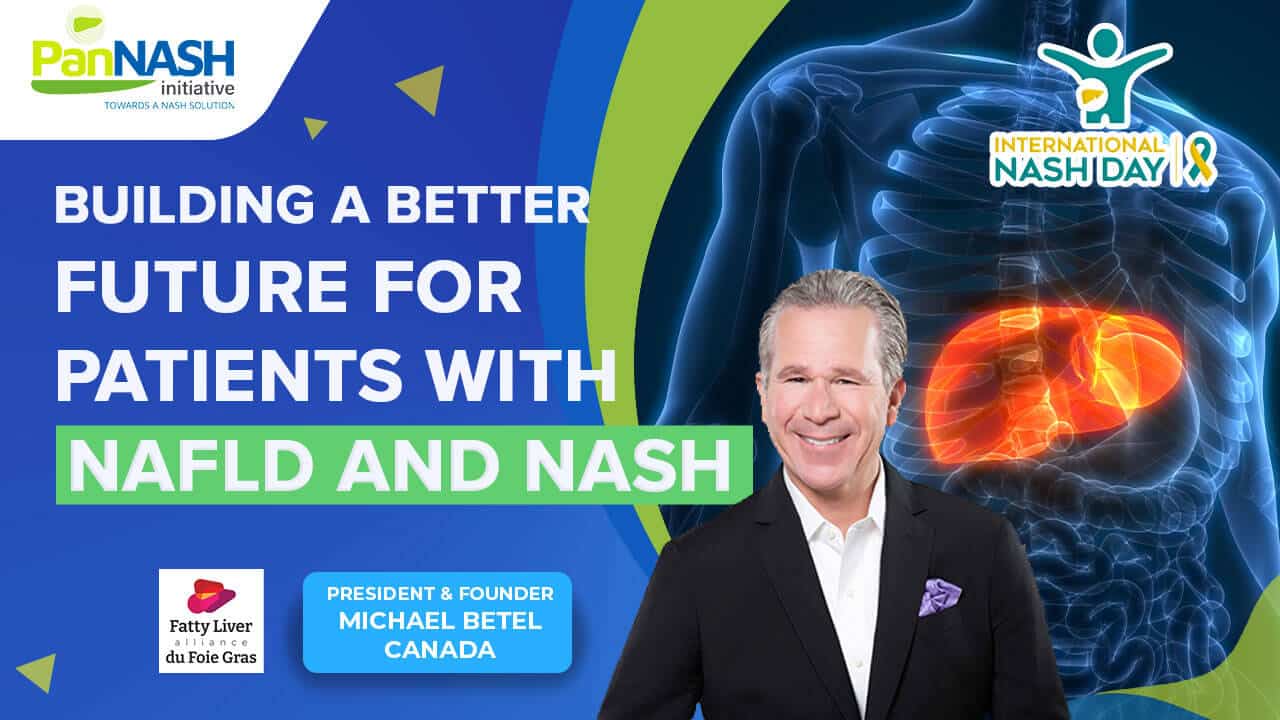 Video Building a Better Future For Patients with NAFLD and NASH -Copyright ©2022 by PanNash™ Initiative - All rights reserved.
INTRODUCTION ABOUT Michael Betel
As the President and Founder of the Fatty Liver Alliance, Michael Betel carries over 25 years of leadership experience in the field of liver disease. His journey spans prestigious roles, including serving as a Director at Hoffmann-La Roche and Canadian Blood Services and leading sales and marketing initiatives at Schering-Plough.
His pioneering vision fuels the organization, which is dedicated to forging a brighter future for patients with Non-Alcoholic Fatty Liver Disease (NAFLD) and Non-Alcoholic Steatohepatitis (NASH).
OVERVIEW OF Building a Better Future For Patients with NAFLD and NASH
the Fatty Liver Alliance: Mission and Impact
The Fatty Liver Alliance is not merely an organization; it's a collective drive aimed at improving the lives of those suffering from NAFLD and NASH. Under Betel's dynamic leadership, the Alliance focuses on several essential activities, each playing a crucial role in its mission.

Today, Pannash offers an in-depth look into the Fatty Liver Alliance, exploring its identity, current pursuits, and the types of activities it involves. Additionally, we'll provide a snapshot of the state of NASH in 2023, assessing current progress and challenges.
The 4 Cornerstones: Promoting Awareness, Education, Research, and Advocacy for NAFLD & NASH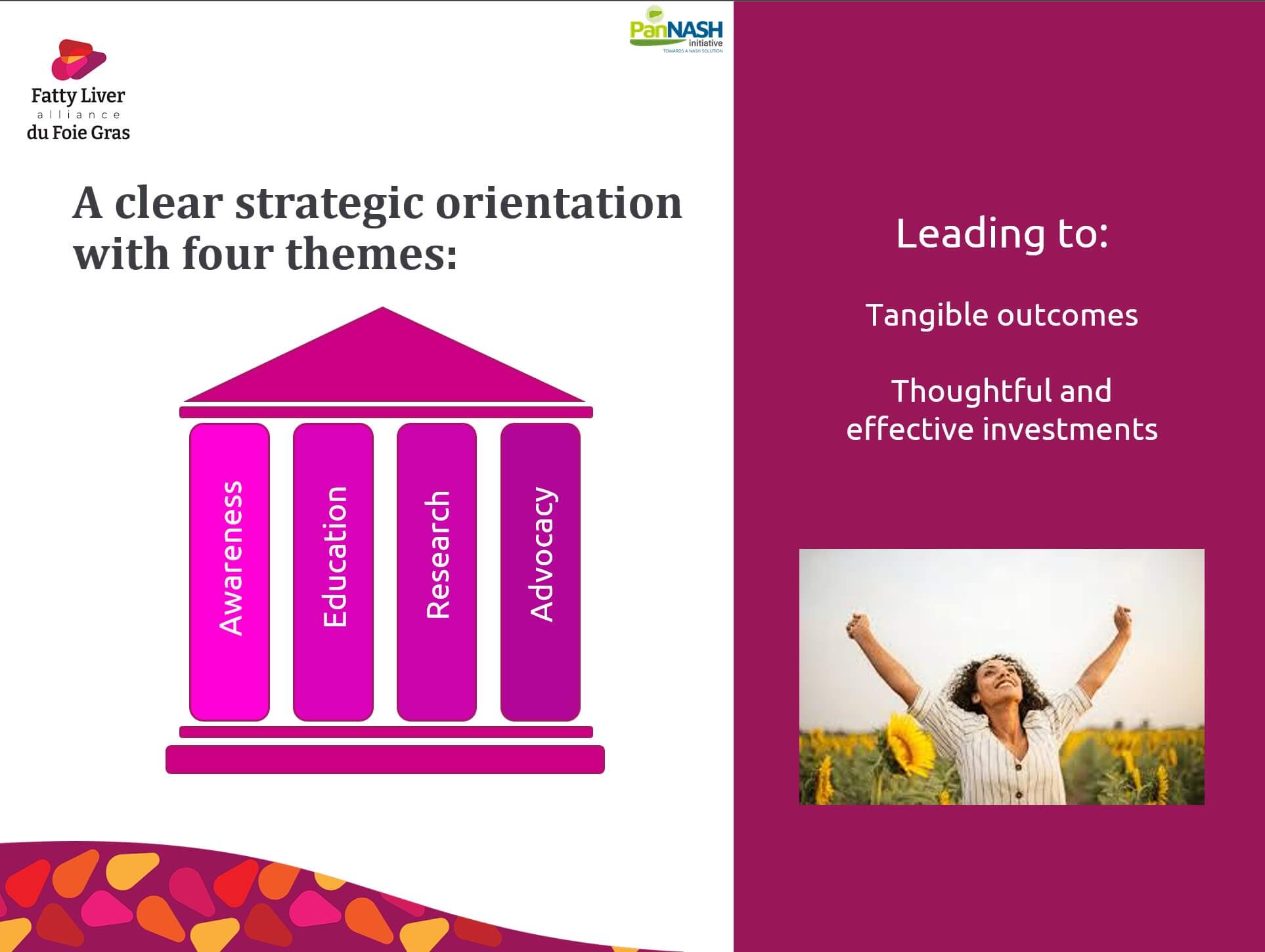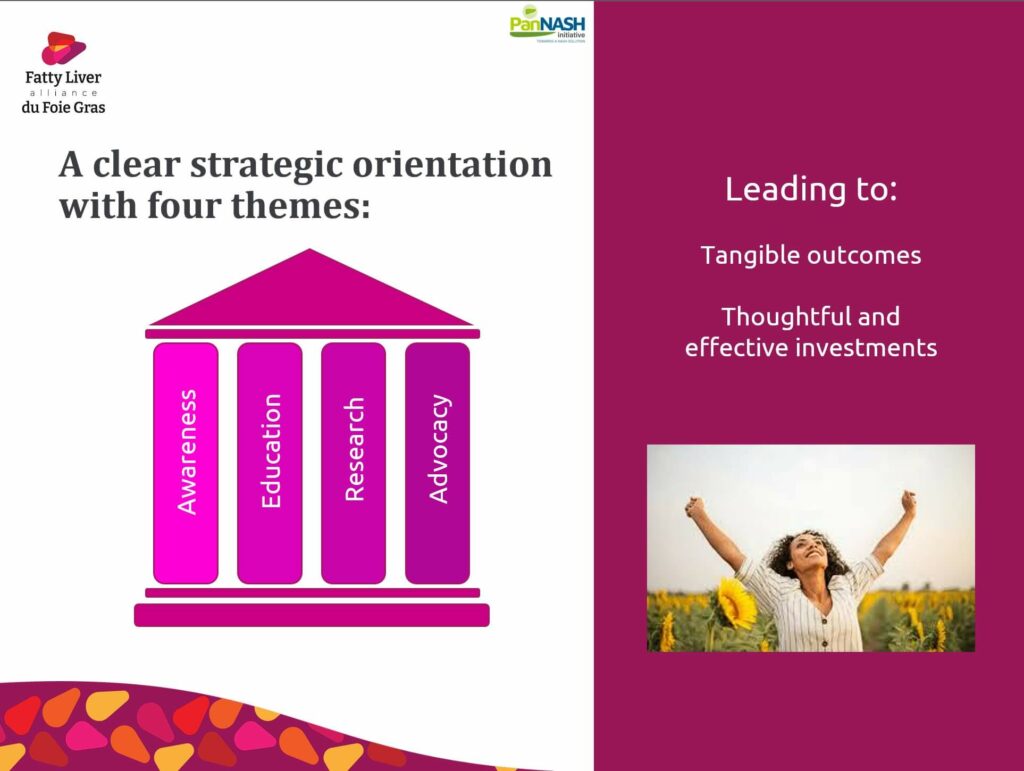 At the heart of the Fatty Liver Alliance's strategy are four critical pillars:
Raising Liver Health Awareness: Often, conversations about health overlook the liver, an aspect that the Alliance aims to change. Elevating awareness about the liver and liver diseases, specifically NAFLD and NASH, is of primary importance due to their profound impact on communities worldwide.
Education on NAFLD & NASH: Education is a fundamental part of the Alliance's mission. They believe in the necessity of educating people about the risk factors associated with NAFLD and NASH. It's essential that individuals understand the need for regular assessments, the control the types of foods that they're eating (impact of their dietary habits), and the availability of treatments that could be beneficial.
Commitment to Research: The Alliance understands the importance of staying updated with the latest findings in the field of liver health. This pillar focuses on supporting and disseminating new research from emerging young investigators, keeping both the medical community and patients informed about progress in NAFLD and NASH research.
Patient Advocacy: Lastly, the Alliance is committed to its advocacy efforts, working tirelessly to effect changes that can improve patient care and outcomes. They aim to amplify the patient's voice, ensuring it resonates through every level of healthcare policy and practice.
Concentrated Efforts on NAFLD and NASH
Despite over a hundred different types of liver conditions, the Fatty Liver Alliance dedicates its efforts specifically towards NAFLD and NASH. And globally very few organizations worldwide concentrate their efforts solely on NAFLD and NASH. In Canada, where Sir Betel resides, the Fatty Liver Alliance stands as the only one.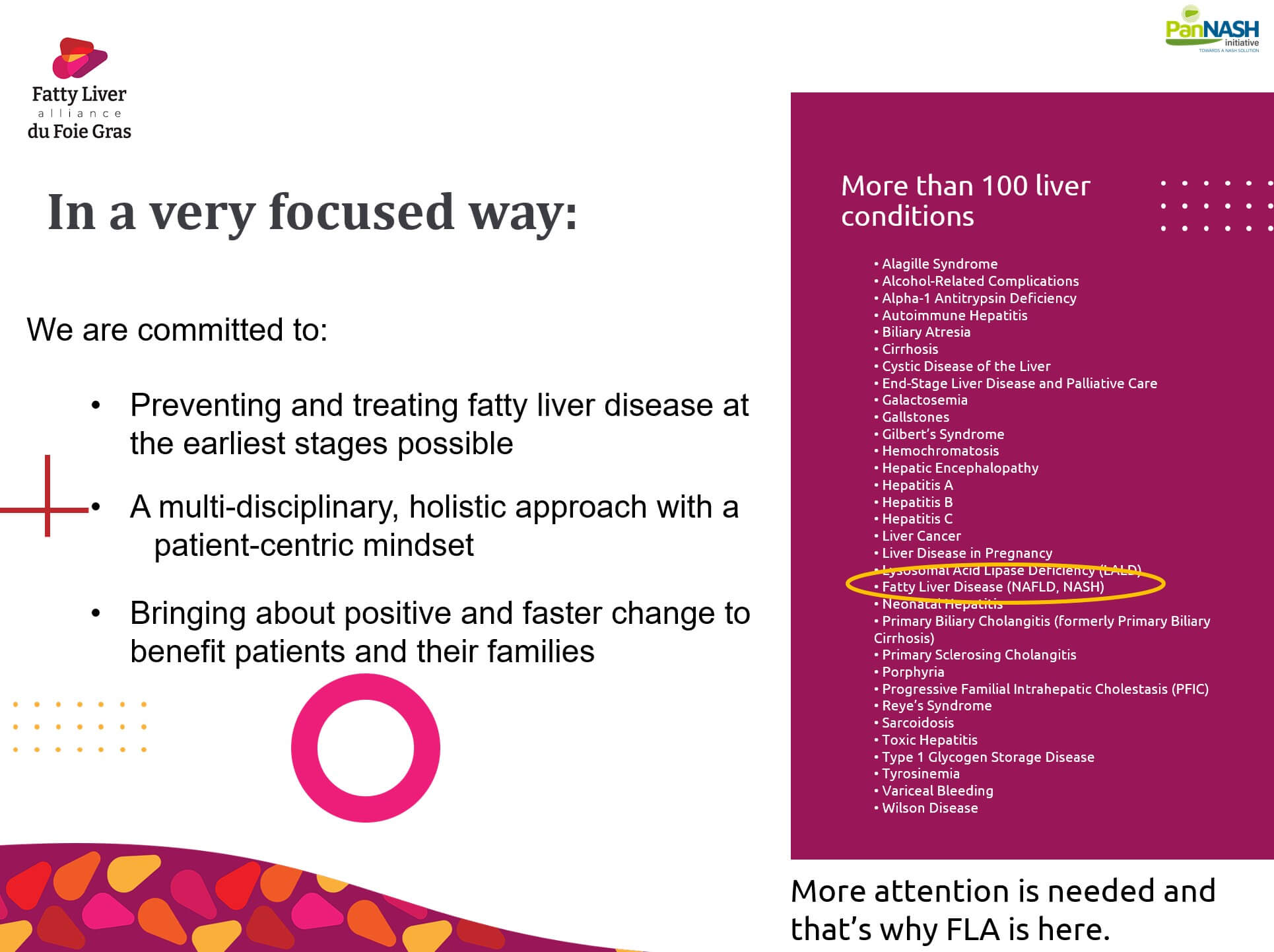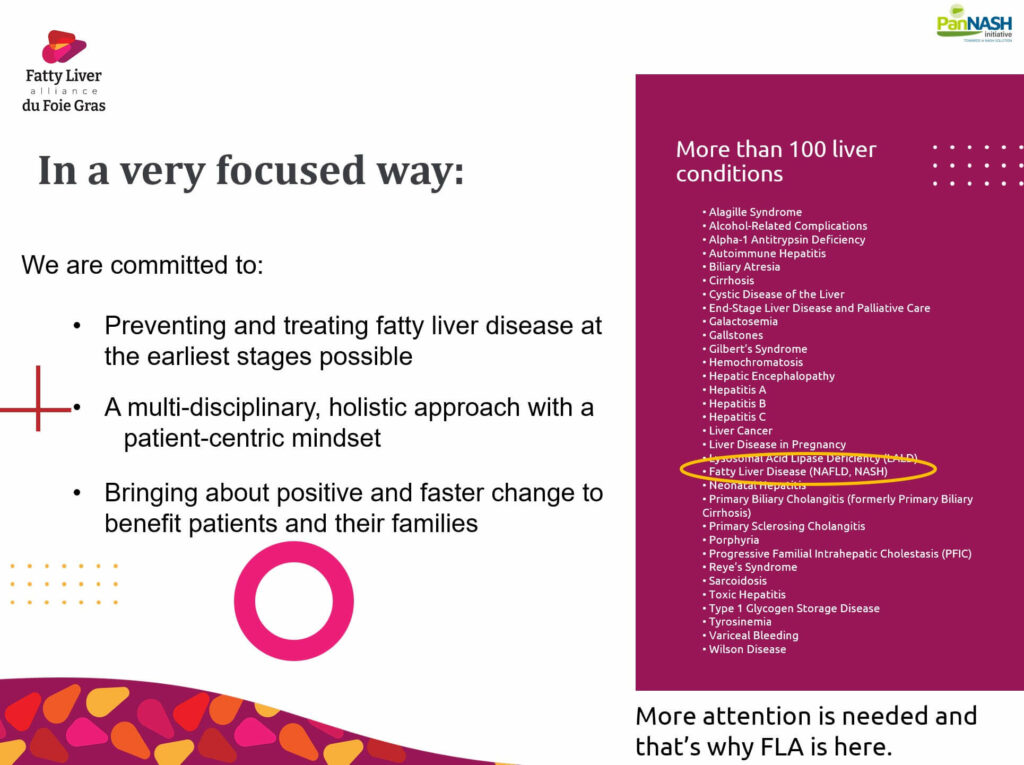 The importance of sharing targeted information about these specific liver diseases cannot be overstated. This knowledge dissemination is critical because managing NAFLD and NASH requires a multidisciplinary approach. The details of this multifaceted strategy will be discussed further in the upcoming sections.
Multidimensional Challenge: NASH and NAFLD as Diseases of Many Faces
This important slide emphasizes a key understanding of NAFLD and NASH: they are not diseases that can be isolated to the liver alone; they are systemic, involving numerous bodily systems and, consequently, various medical specializations.
Typically, the patient and their primary care physician are at the center of managing treatment for any medical condition. However, the management of NAFLD and NASH goes beyond this dyad. Certainly, gastroenterologists and hepatologists play a pivotal role, given the liver's centrality in these conditions.
How can we reach and encourage interdisciplinary connections? Interestingly, the involvement of other specialists is increasingly recognized:
Endocrinologists, for example, due to the linkage of these liver conditions with type two diabetes, obesity, and insulin regulation.
Cardiologists, given the established relationships between these diseases and cardiac health.
Nephrologists, such as the kidney, can also be affected.
And even dermatologists, as certain skin conditions can also present in patients with these liver diseases.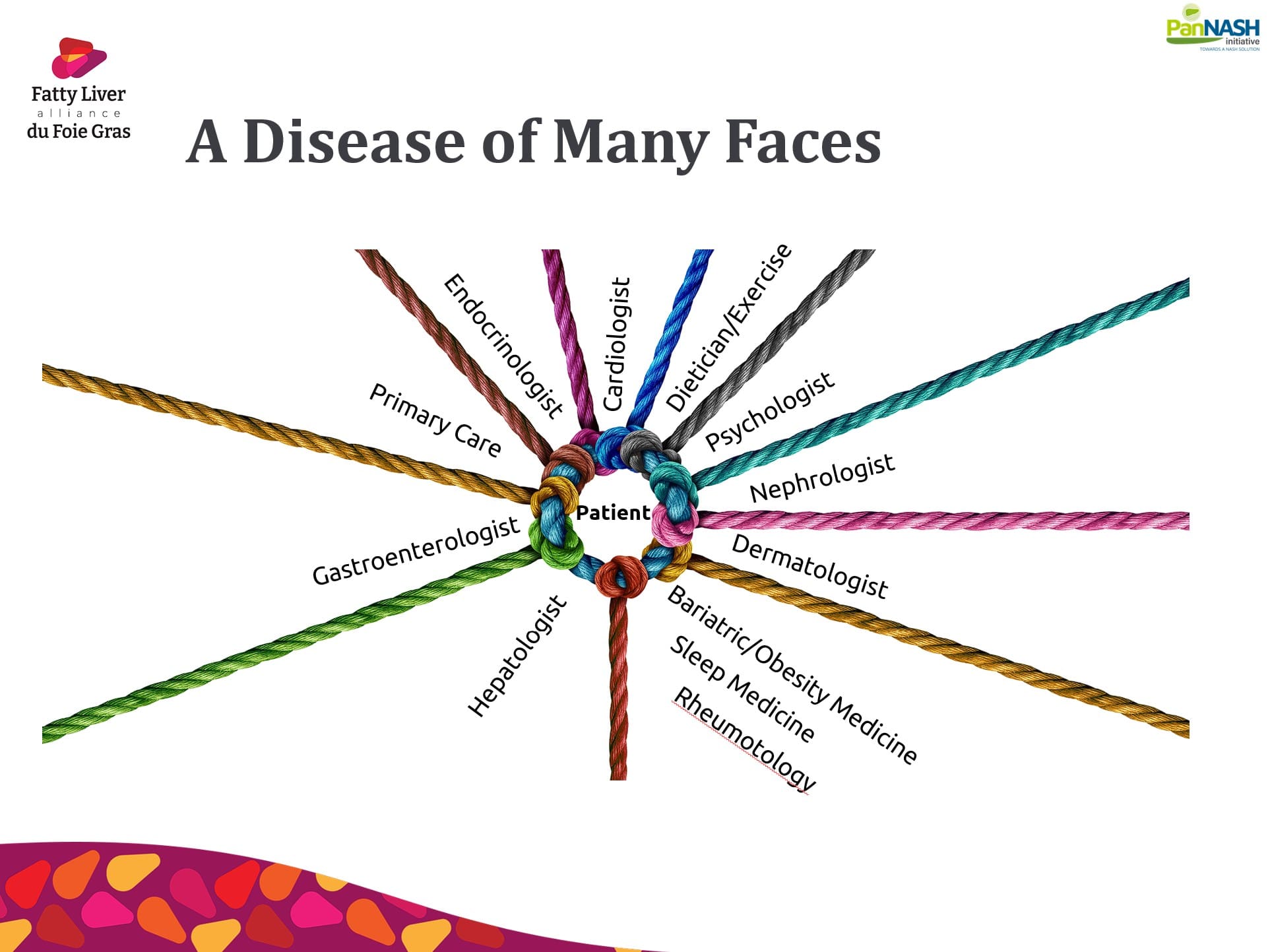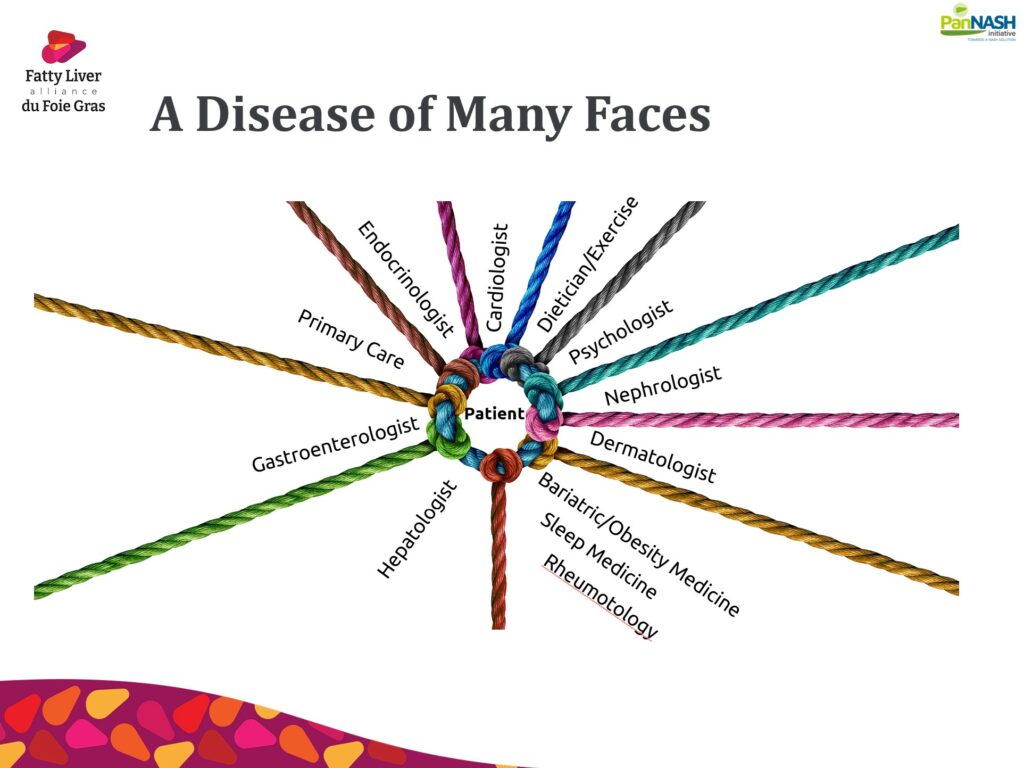 Sir Betel shares a personal anecdote that further illustrates this point: his daughter, who underwent bariatric surgery to reduce her body weight and manage her NASH. While the surgery achieved its intended purpose, it led to other complications that necessitated gallbladder removal.
The key takeaway here is that managing NAFLD and NASH requires a holistic, multidisciplinary approach, acknowledging their influence on multiple body systems. It's a complex challenge, but one that this broad approach is best equipped to tackle.
5 Key Messages for Physicians Regarding NAFLD & NASH
This section aims to articulate five key messages regarding NAFLD and NASH for physicians.
1. The Prevalence and Implications of NAFLD
Firstly, it's essential to recognize that NAFLD is a widespread condition. Although we haven't tested everyone, estimates suggest that between 25 and 40% of the population have fatty liver disease, and around 10% of these will progress to NASH.
These rates might be increasing, particularly in the post-COVID-19 pandemic era, due to changes in lifestyle and dietary habits. Patients with type 2 diabetes and obesity are at the greatest risk.
As per the graph below, the incidence is expected to rise, potentially reaching up to 56% by 2040. Clearly, NAFLD and NASH are conditions that aren't dissipating.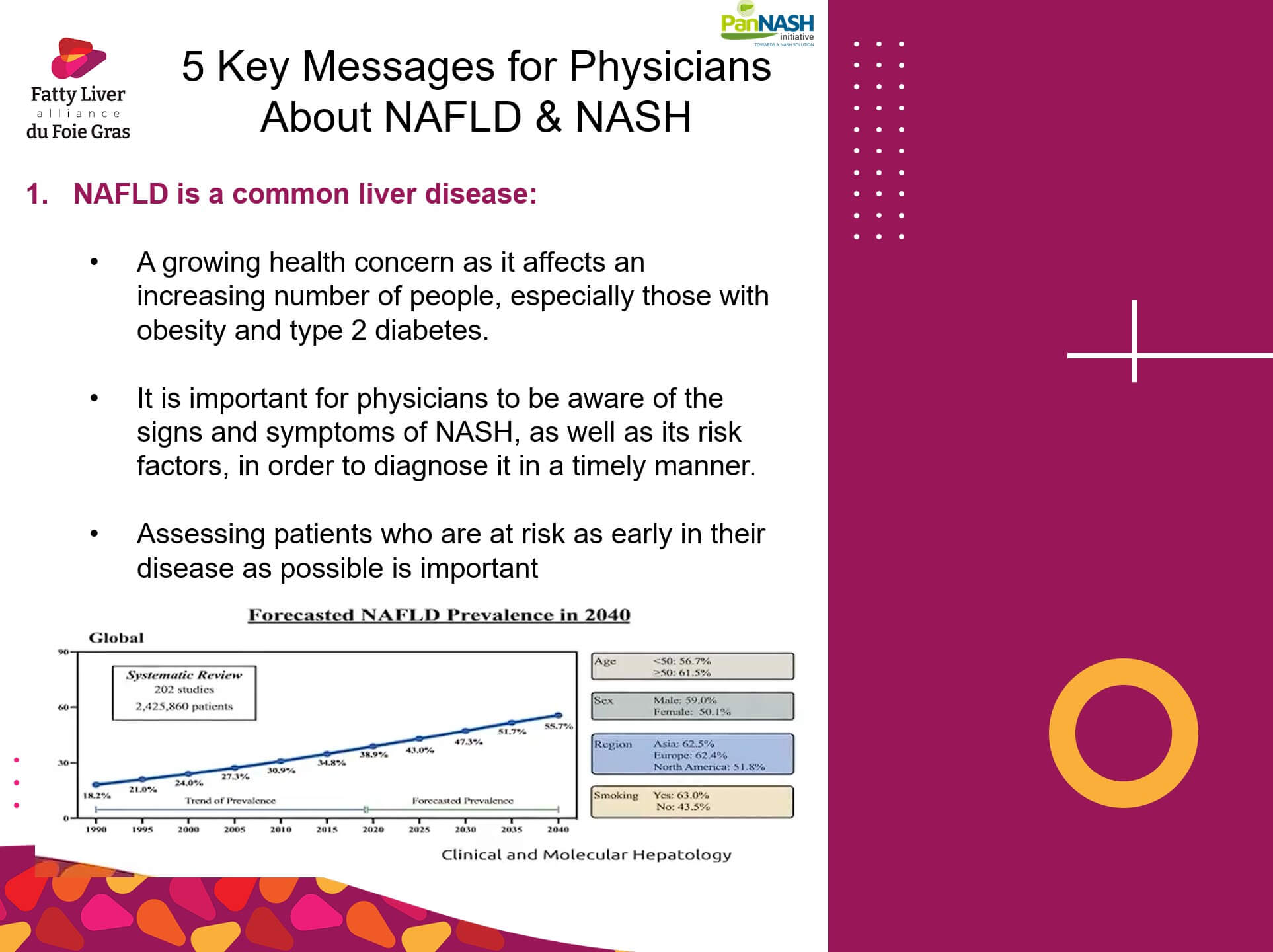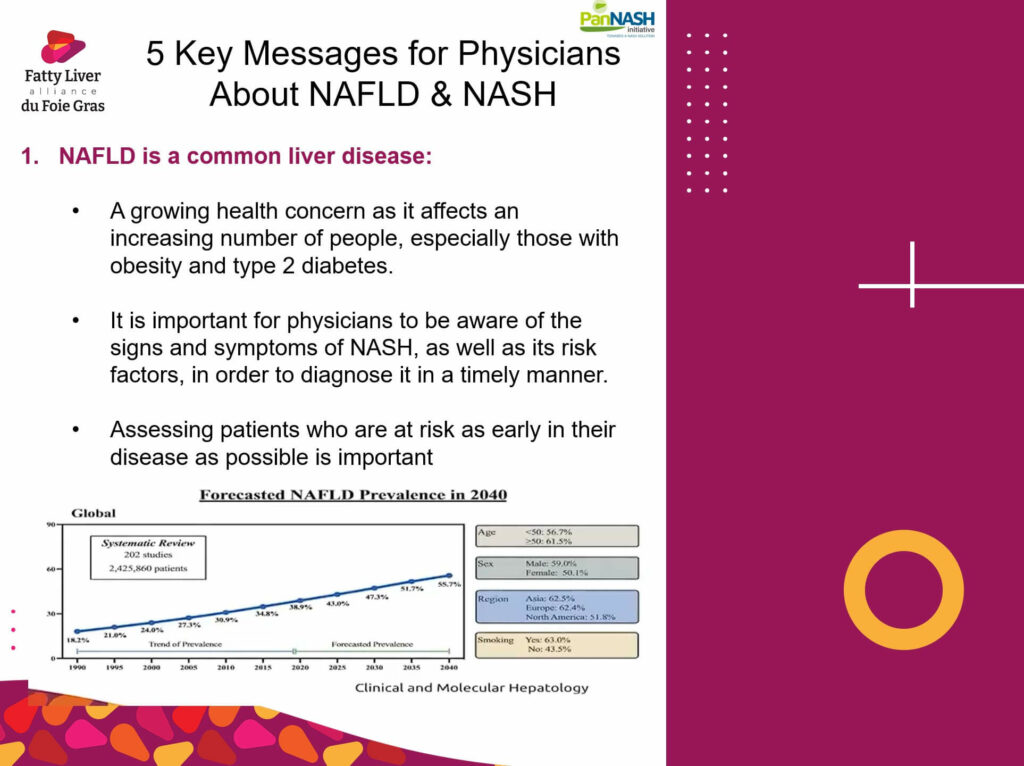 2. The Potential Progression of NAFLD to Cirrhosis
Secondly, it's crucial to understand that NAFLD can progress to cirrhosis. While some people might believe NAFLD or fatty liver disease is benign and likely to resolve on its own, most likely, this isn't always the case.
But for some patients, as shown, it can progress from a normal liver to fatty liver, NASH, F2, F3, cirrhosis at F4, hepatocellular carcinoma, and eventually necessitate a liver transplant or even die from NASH.
Early assessments, potentially via non-invasive testing, can intervene and prevent such outcomes. It doesn't always have to be invasive with biopsy, as described in this article later.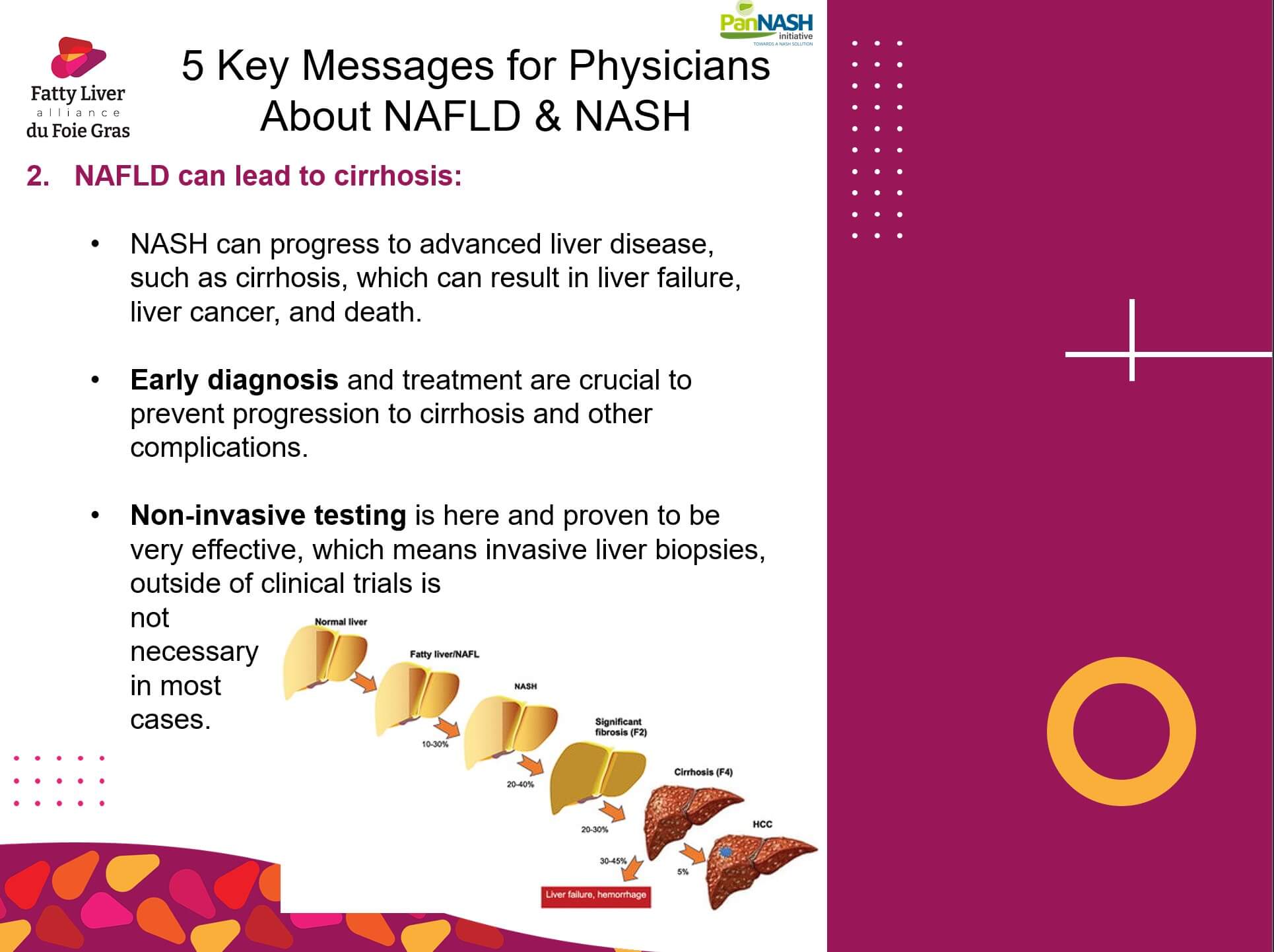 3. Lifestyle Modifications: The First Line of Defense
The first and foremost line of intervention against NAFLD and NASH is a shift in lifestyle, a tactic currently recommended and even prescribed by physicians. Key areas of focus include recommendations of:
Regular Exercise: The American Association for the Study of Liver Diseases (AASLD) suggests about 150 minutes of exercise per week.
Monitoring Diet: It's essential to be vigilant about food consumption, particularly in controlling sugar and fructose intake.
Weight loss: Losing weight, specifically targeting a 7 to 10% reduction, is crucial in combating fatty liver disease.
Some physicians also recommend supplements, like Vitamin E, which should be considered after the patient and physician discussion.
Although more invasive, bariatric surgery might be a viable option for specific cases.
It's important to note that viable interventions are available, even before specific medications for NASH are approved.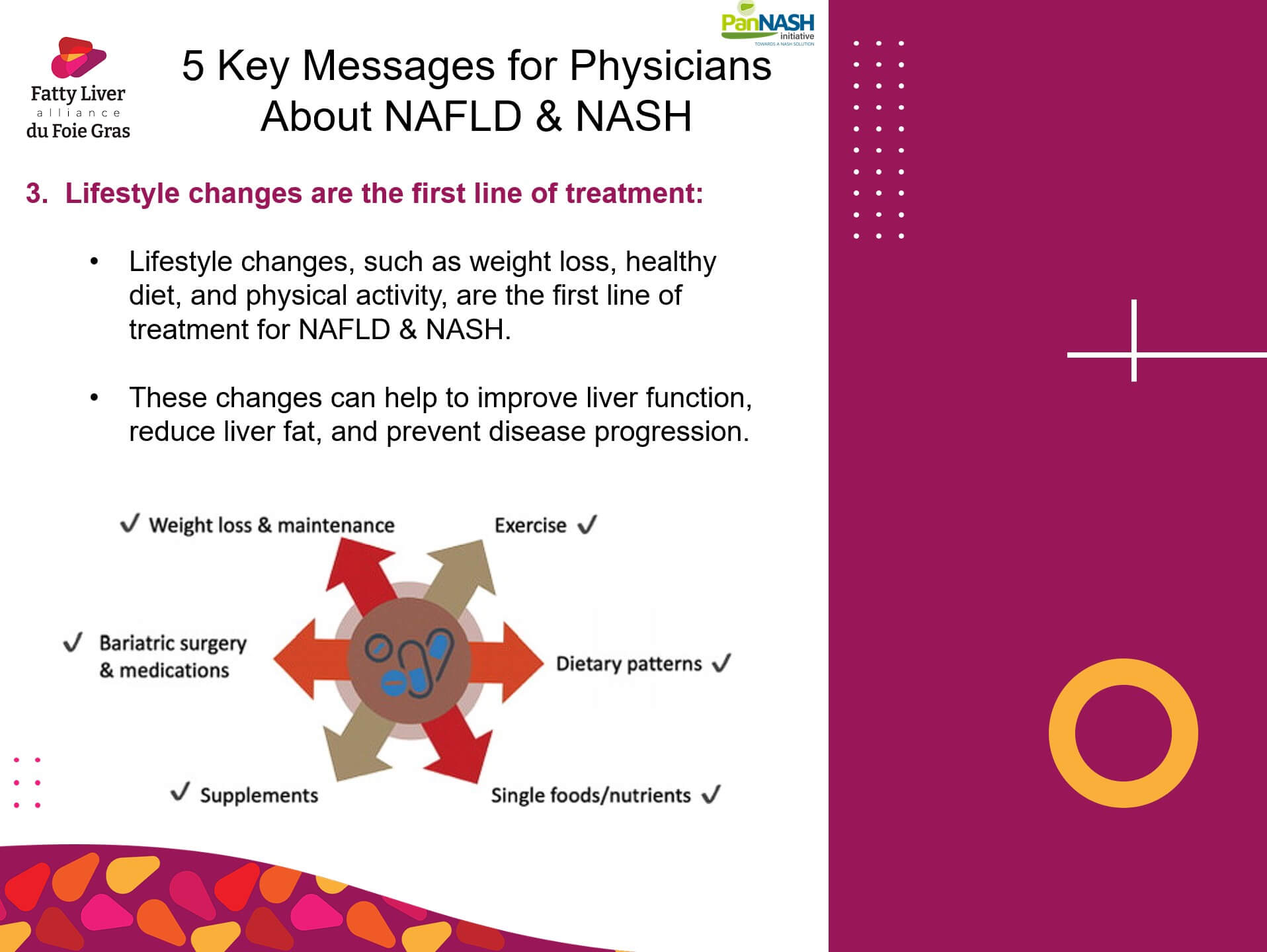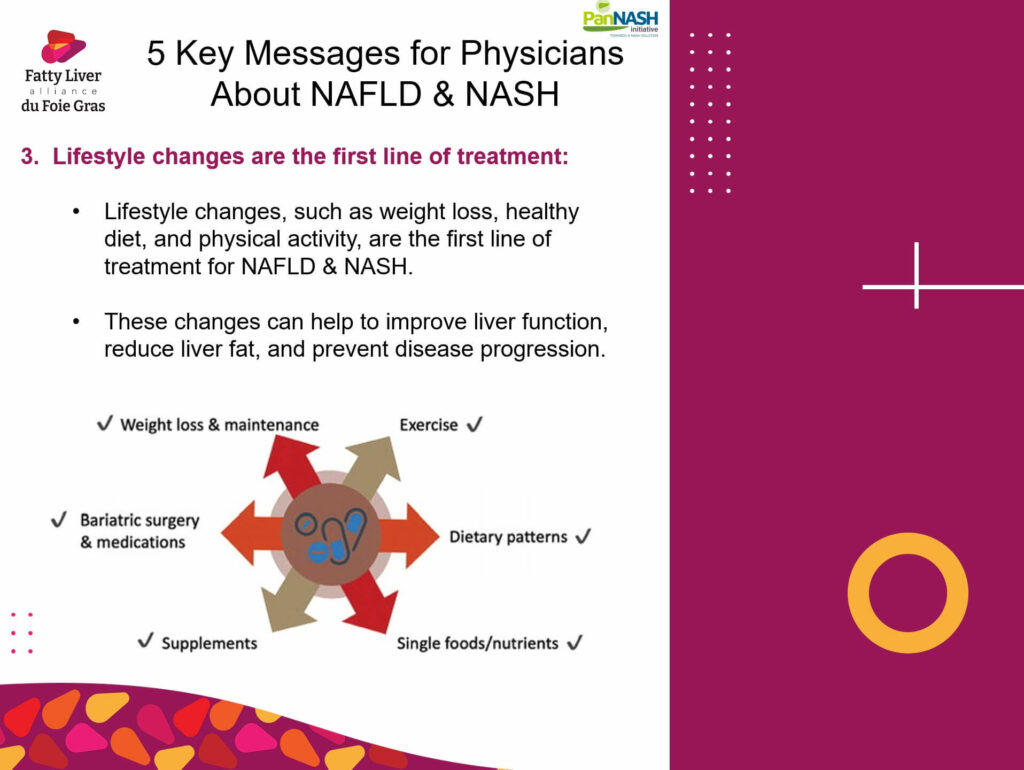 4. The Role of Medication in Managing NAFLD & NASH
While lifestyle changes are essential, there are instances where medications are required. At present, there are a few medications available, such as:
Metformin: Used to control cholesterol and fatty liver disease.
GLP-1: This is primarily used for weight reduction and to regulate glucose levels and insulin.
In addition, many studies are currently underway exploring other potential treatments for fatty liver NASH. Two drugs, Resmetirom and Obeticholic acid, are projected to receive approval in 2023.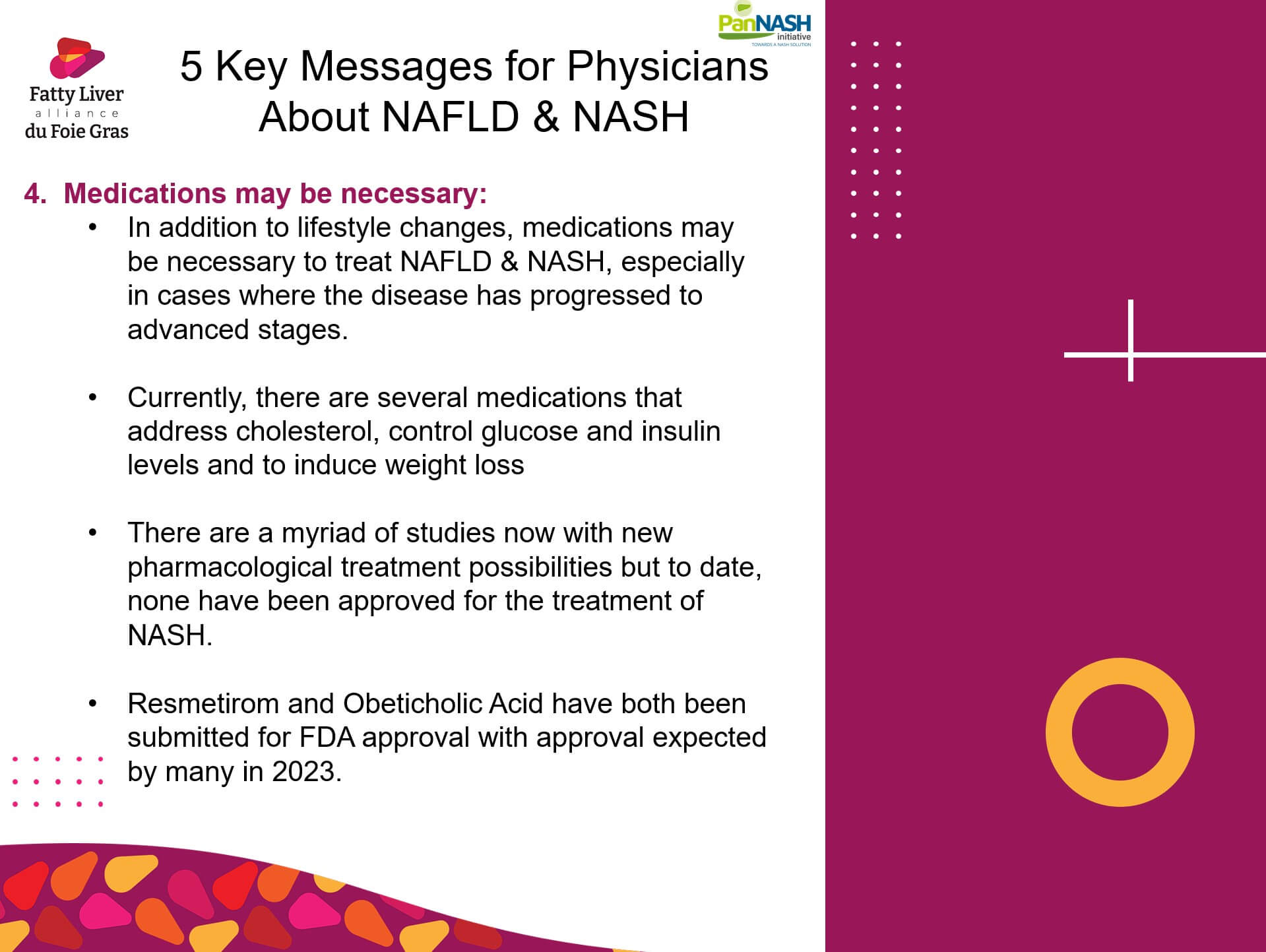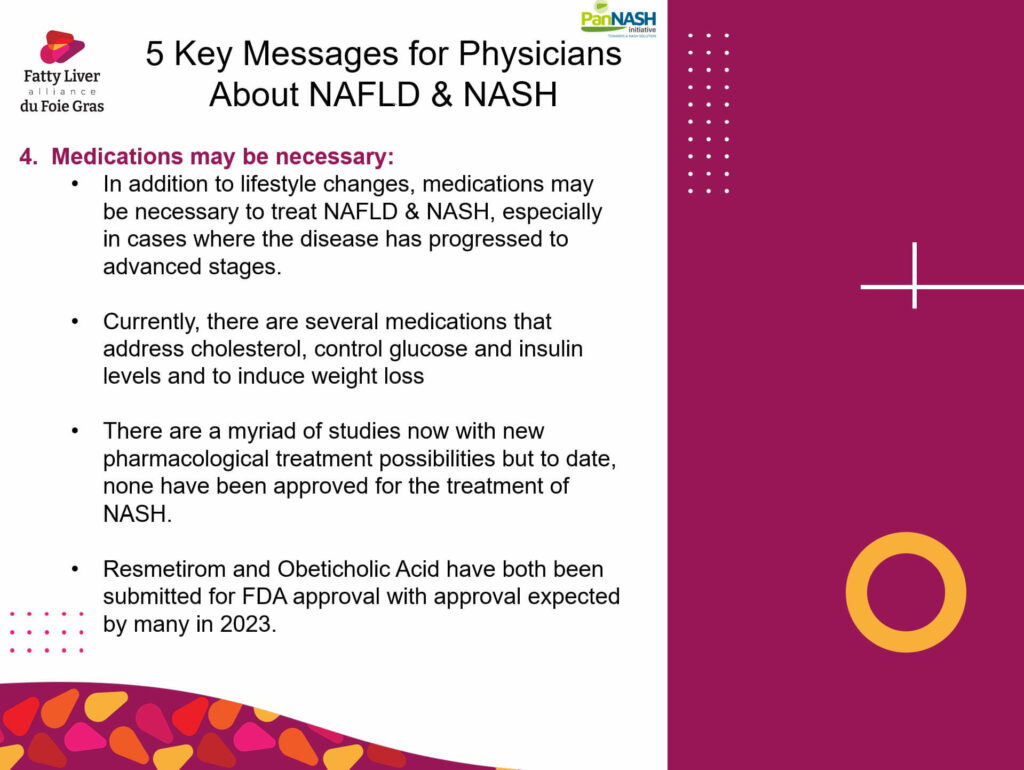 As the medical community eagerly awaits the FDA's decisions, the Fatty Liver Alliance keeps a close eye on the emerging data, hoping that these new medications will soon be available to those battling these conditions.
5. Emphasizing the Importance of Regular Monitoring
Lastly, regular monitoring is essential for effective management. At the recent Digestive Disease Week (DDW) conference, an intriguing question emerged during Dr Mazen Noureddin's presentation on liver biopsies – is liver biopsy becoming obsolete?
This question stems from a notable shift in the medical community's perspective. According to the research conducted by the Fatty Liver Alliance at DDW 2023, a significant 90% of physicians surveyed expressed their belief in non-invasive testing as a viable alternative to biopsies outside of clinical trials.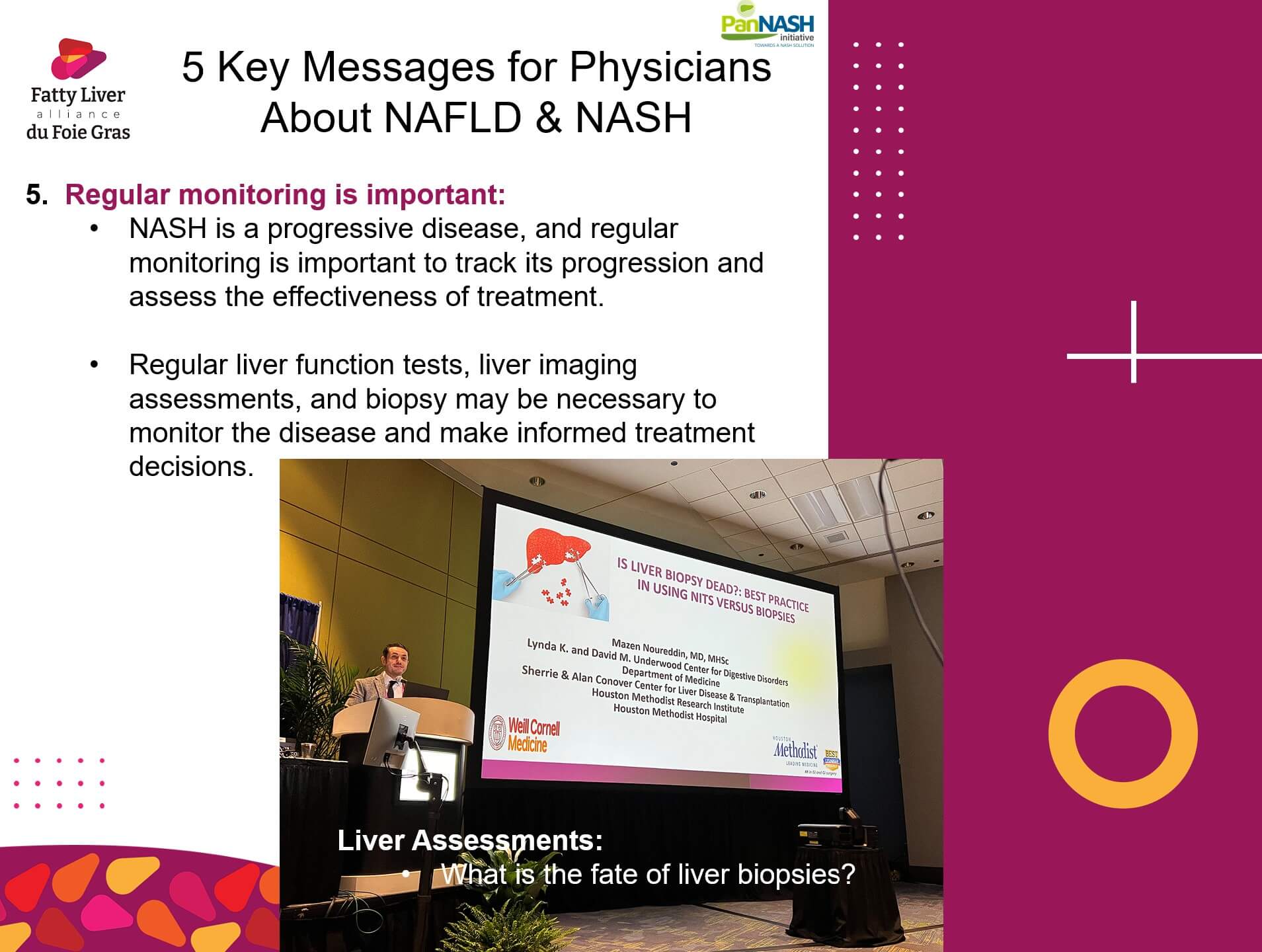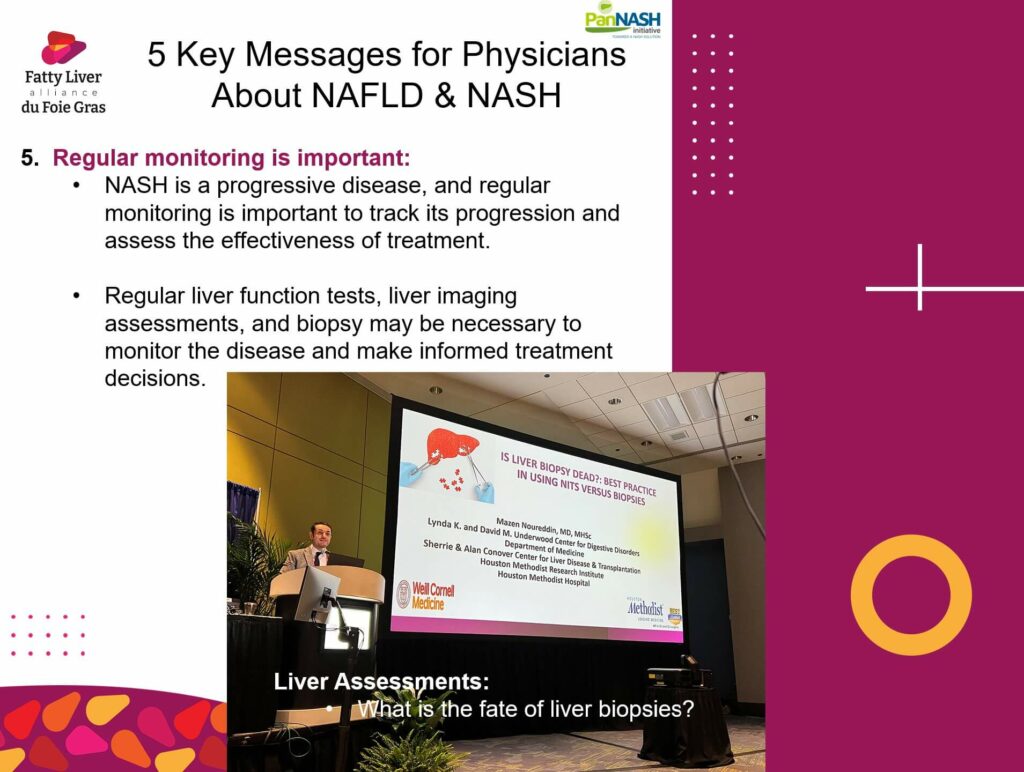 This shift towards non-invasive testing is noteworthy. Not only is it less invasive and less expensive, but it also proves to be a more efficient approach. In light of these benefits, non-invasive testing stands out as a preferable option in terms of resources, showcasing the essential role of regular, efficient, and patient-friendly monitoring in managing NAFLD and NASH.
Envisioning Solutions: Medical Education, Research, and Patient Awareness
As we contemplate potential solutions to combat NAFLD and NASH, our focus predominantly falls on two distinct areas:
Firstly, the Fatty Liver Alliance places immense value on medical education and research. This encompasses not just physicians but also nurse practitioners, endocrinologists, and other specialists, as part of an all-encompassing multidisciplinary approach. The Alliance fervently supports ongoing research, understanding the need for continued learning and advancements in the field.
Secondly, patient education stands as a paramount priority. Ensuring patients are well-informed about their conditions allows them to take an active role in their health management. With adequate knowledge, patients can confidently approach their primary care physician or endocrinologist and request an assessment for liver disease based on their individual risk factors.
These two focal points represent the heart of the Alliance's proposed solutions, marking the path towards a healthier future for individuals impacted by these liver conditions.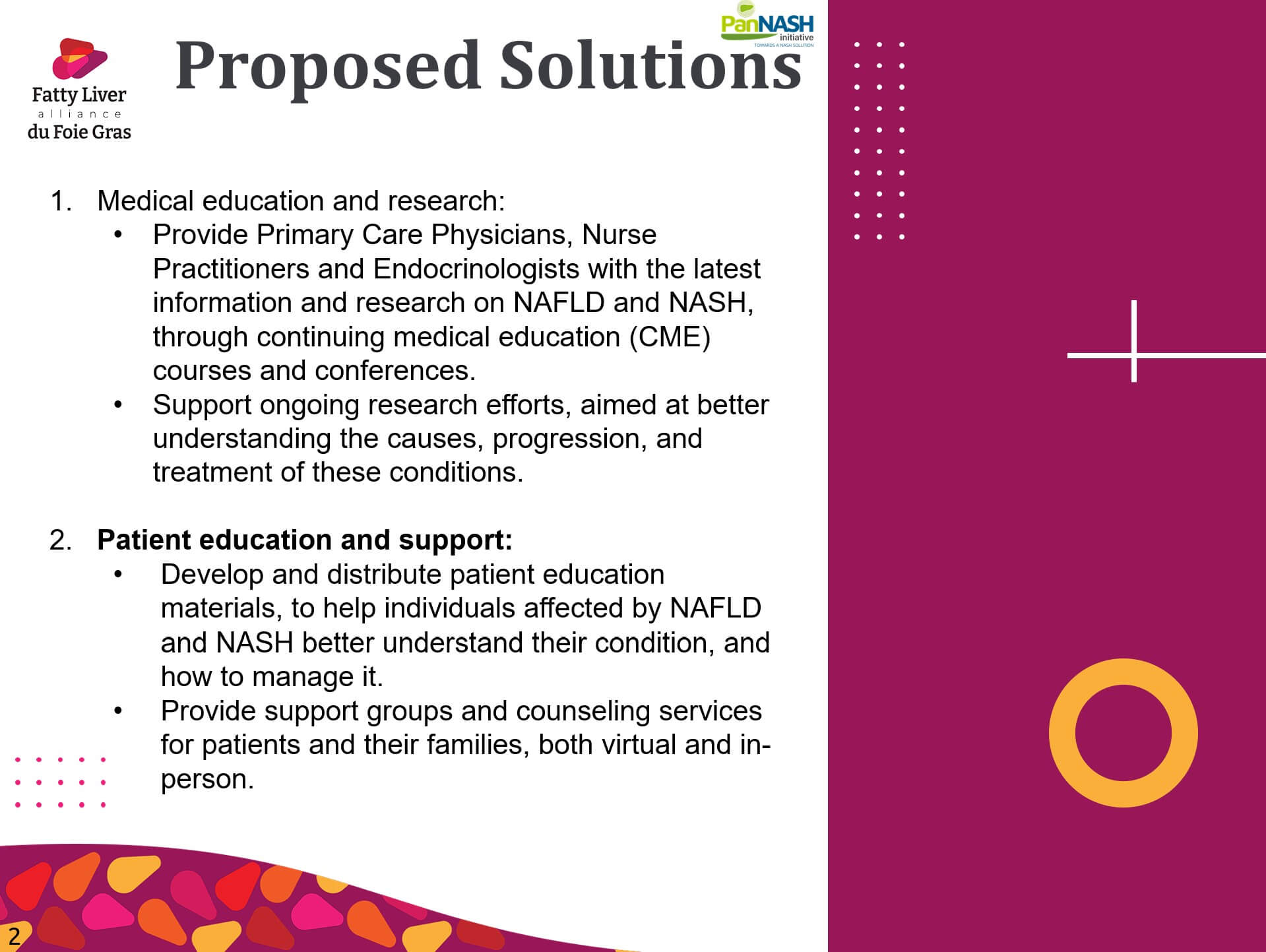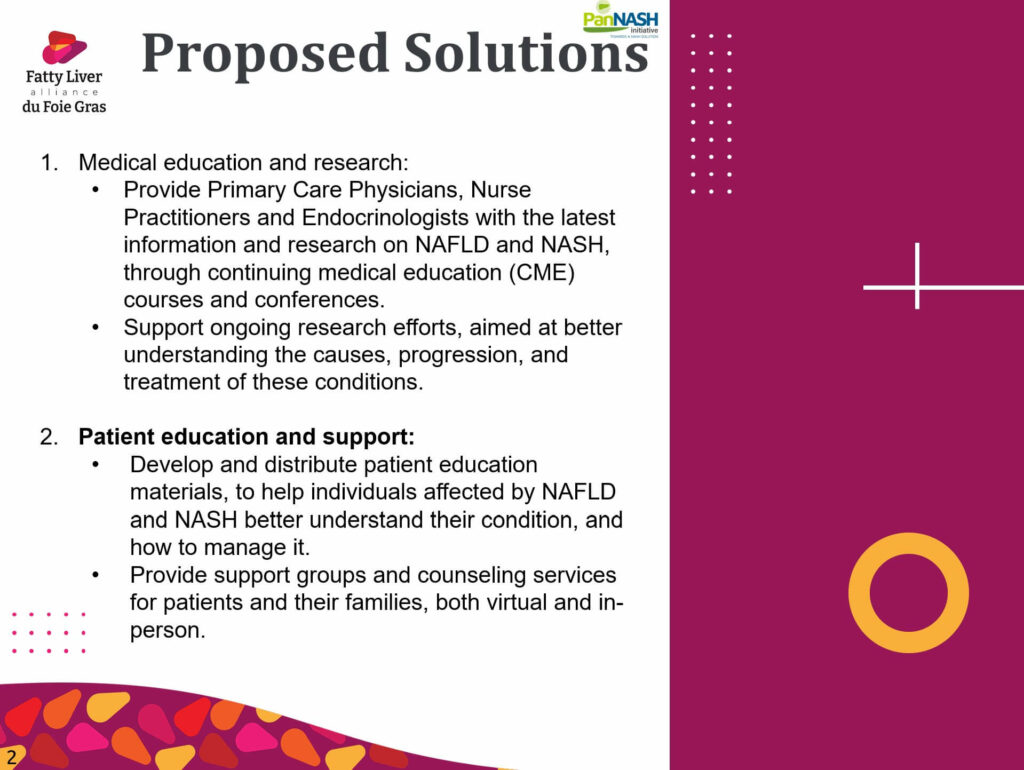 Bringing Change to NASH in the Real World: The Role of Patient Advocacy
In the real world, there's an urgent call for change, and this is where patient advocacy steps into the spotlight. A striking example happened in April 2023, on Parliament Hill in Ottawa, Canada's political heartland.
Under the guidance of the Canadian Association for the Study of Liver Disease, a group of dedicated advocates, including members of the Fatty Liver Alliance and Sir Betel, initiated crucial dialogues with parliament members and senators. These conversations extended beyond a mere discussion about liver disease, as exemplified by MP Richard Martel and others who volunteered to assess their liver health, thus demonstrating their commitment to the cause.
What was striking was the admission from almost all the Parliament Hill representatives met; the issue of liver disease had never been raised in their professional circles before. This revelation underscores the necessity for the Alliance's presence and the importance of opening dialogues about NAFLD and NASH in the wider context.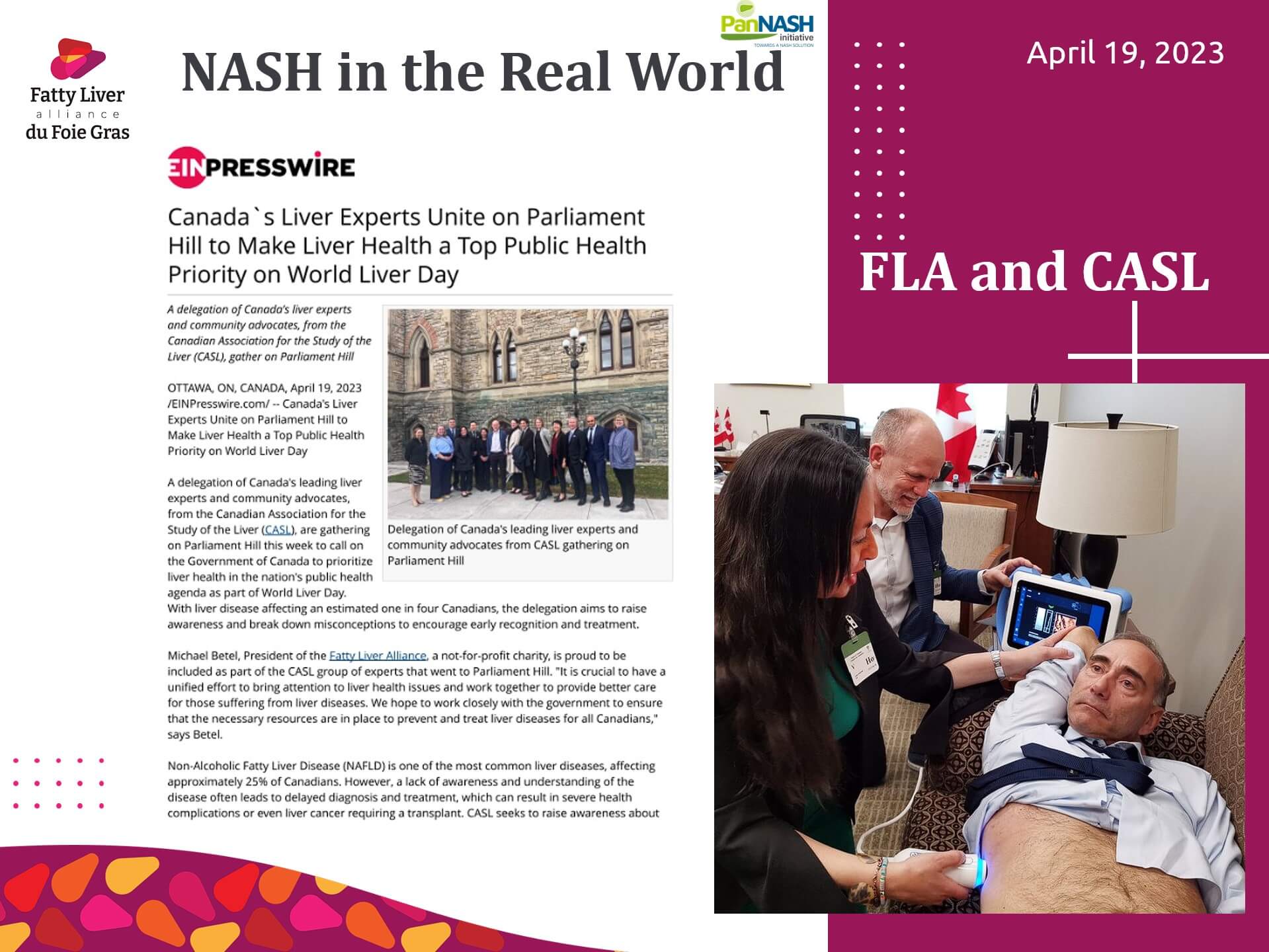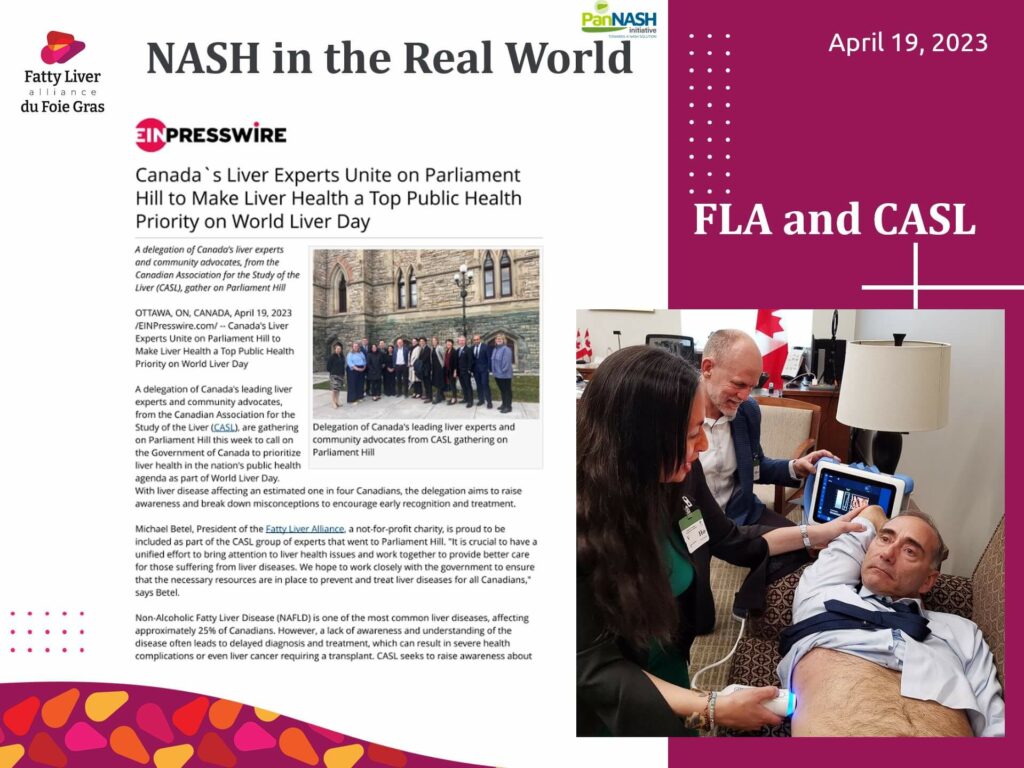 FLA Advocacy and Education
An essential aspect of Sir Betel's work at the Fatty Liver Alliance (FLA) involves advocacy with groups like the Institute for Clinical and Economic Review (ICER) and the U.S. Food and Drug Administration (FDA). Their active involvement is illustrated by their contributions on April 28, 2023, with ICER and later, on May 19, 2023, with the FDA.
The latter occasion was part of an FDA Advisory Committee meeting, a significant forum where patients and patient advocates are given the opportunity to share their perspectives. Concurrently, clinical data is reviewed, ensuring that the considerations and needs of patients and their families are taken into account during the decision-making process. The FLA's advocacy and educational efforts are thus at the forefront of influencing policy and guiding the direction of research and treatment options in NAFLD and NASH.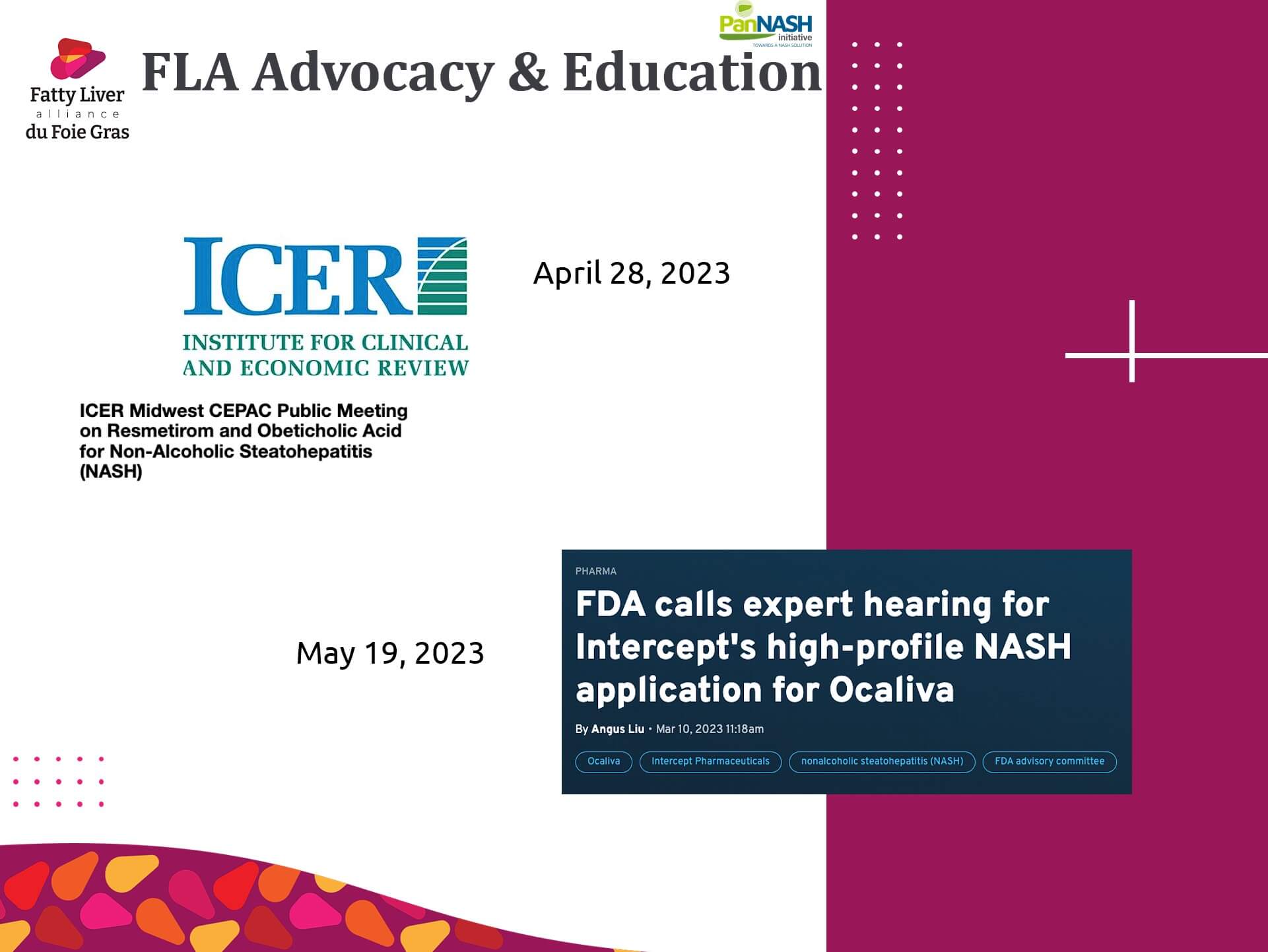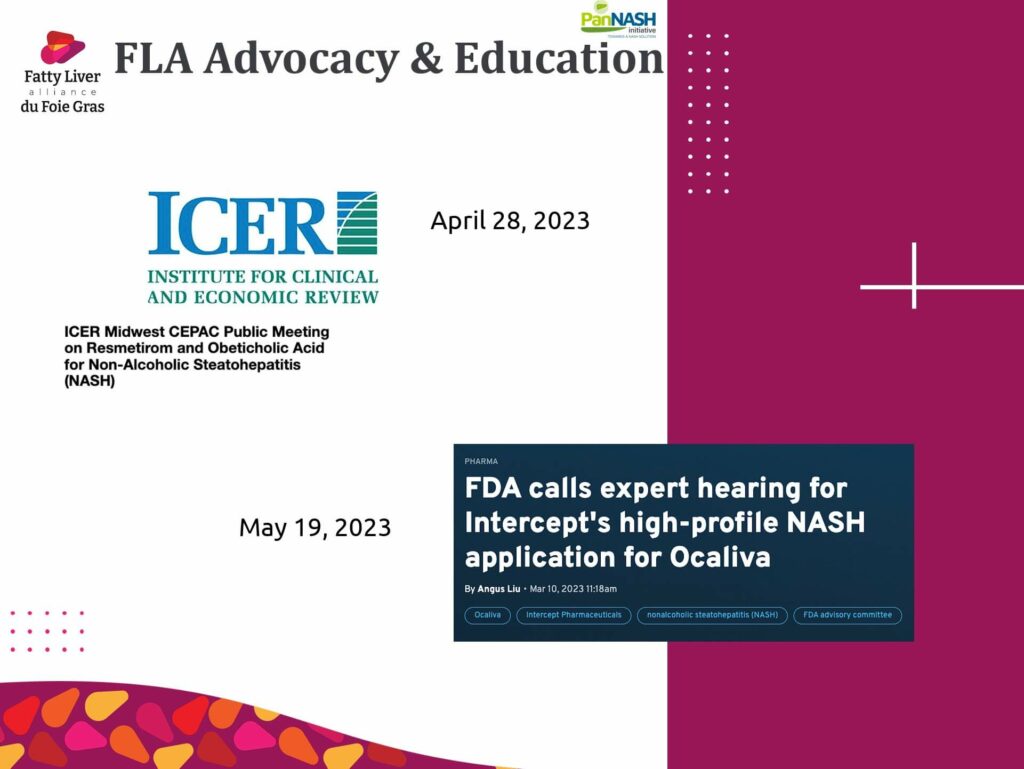 The Evolution of Nomenclature
A topic currently generating significant discussion in the field revolves around nomenclature and what these diseases should be referred to as. This shift is illustrated in a recent presentation by Dr Mau Rinella and others.
For decades, we've been familiar with terms such as NAFLD, representing non-alcoholic fatty liver disease, and NASH, which stands for non-alcoholic steatohepatitis. These terms, however, are likely to be replaced by the more encompassing phrase, 'steatotic liver disease.'
Although not yet officially endorsed, the term 'steatotic liver disease' seems to be the new direction of the conversation, bringing with it redefined subcategories that align more precisely with the varied care needs of patients.
As evident in the lower section of the shared slide, this renaming process has been methodically carried out over several years, involving the feedback of 264 individuals, including Sir Michael Betel, in what is known as the Delphi process.
While unanimity isn't expected, this prospective shift in terminology is significant. Hence, Sir Michael Betel wishes to provide this advance notice keeping you abreast of the evolving landscape in this critical field of study.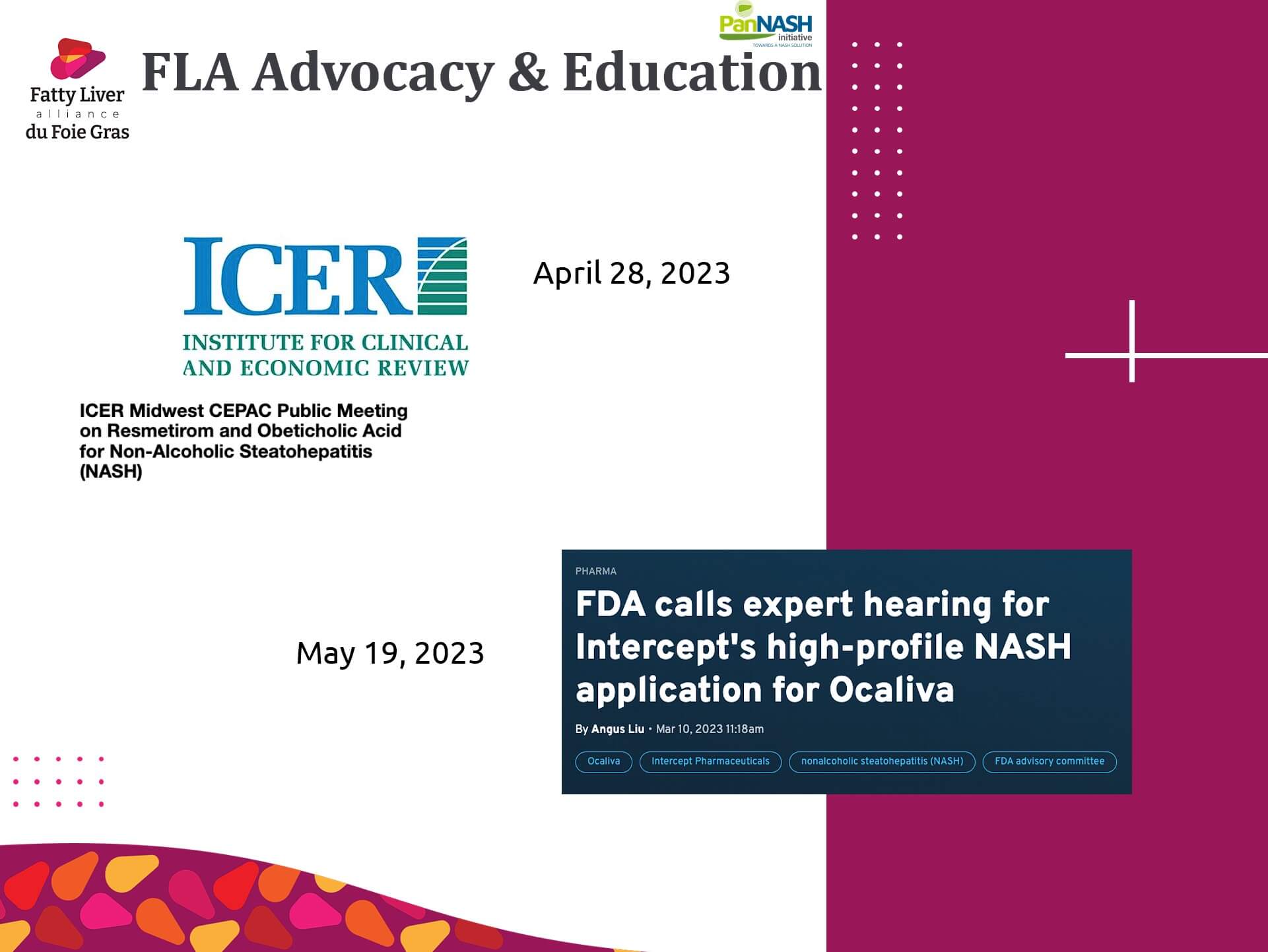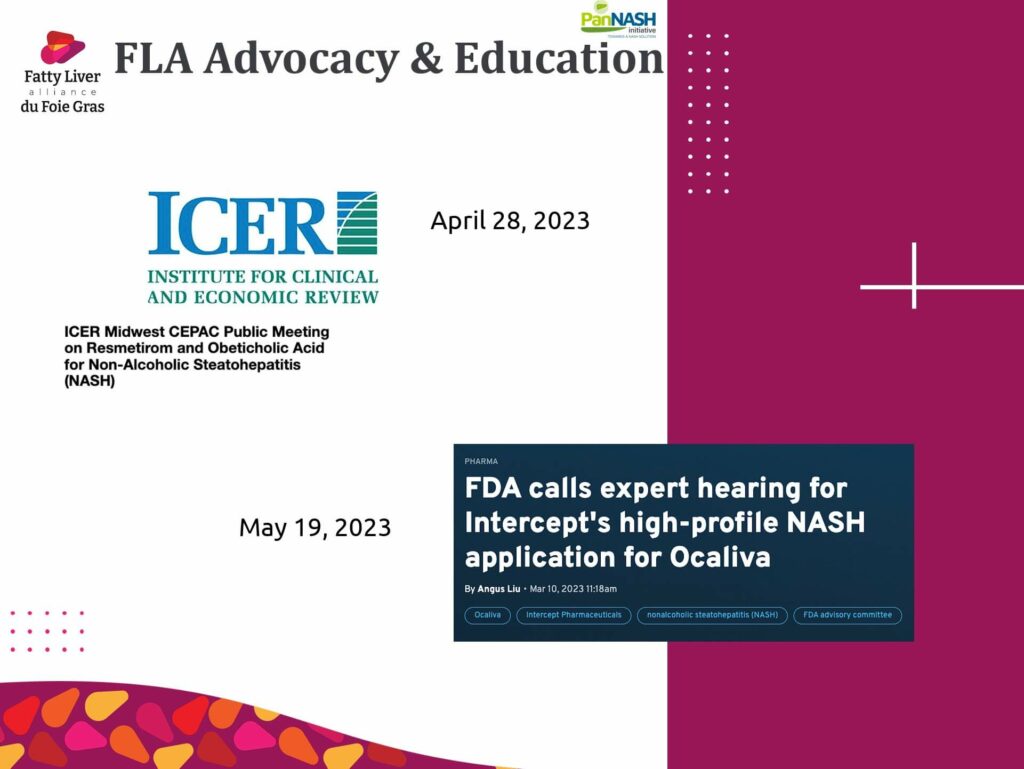 Strengthening the Alliance: Engaging People and Corporations
Like many others, the battle against this disease depends significantly on forging relationships and alliances. The spectrum of stakeholders involved in this battle is wide-ranging, covering medical practitioners such as general practitioners, hepatologists, gastro-researchers, and pharmacists. Equally significant is the involvement of patients, their families, and their friends.
Furthermore, we recognise their integral role in this fight when we consider entities like the Fatty Liver Alliance or other nonprofit organizations, medical associations, government bodies, and educational institutions. Emphasis should be placed on early education for children about these liver diseases to prevent their onset.
Involvement is not limited to these bodies alone. The private sector also plays a vital role, with industries like food, pharmaceuticals, and bio-testing being critical contributors. The diagnostic sector, responsible for technologies like liver scans, also plays an essential part.
In essence, all these stakeholders need to work cohesively to enhance disease identification at the earliest possible stage, raise awareness, and ultimately improve patient outcomes.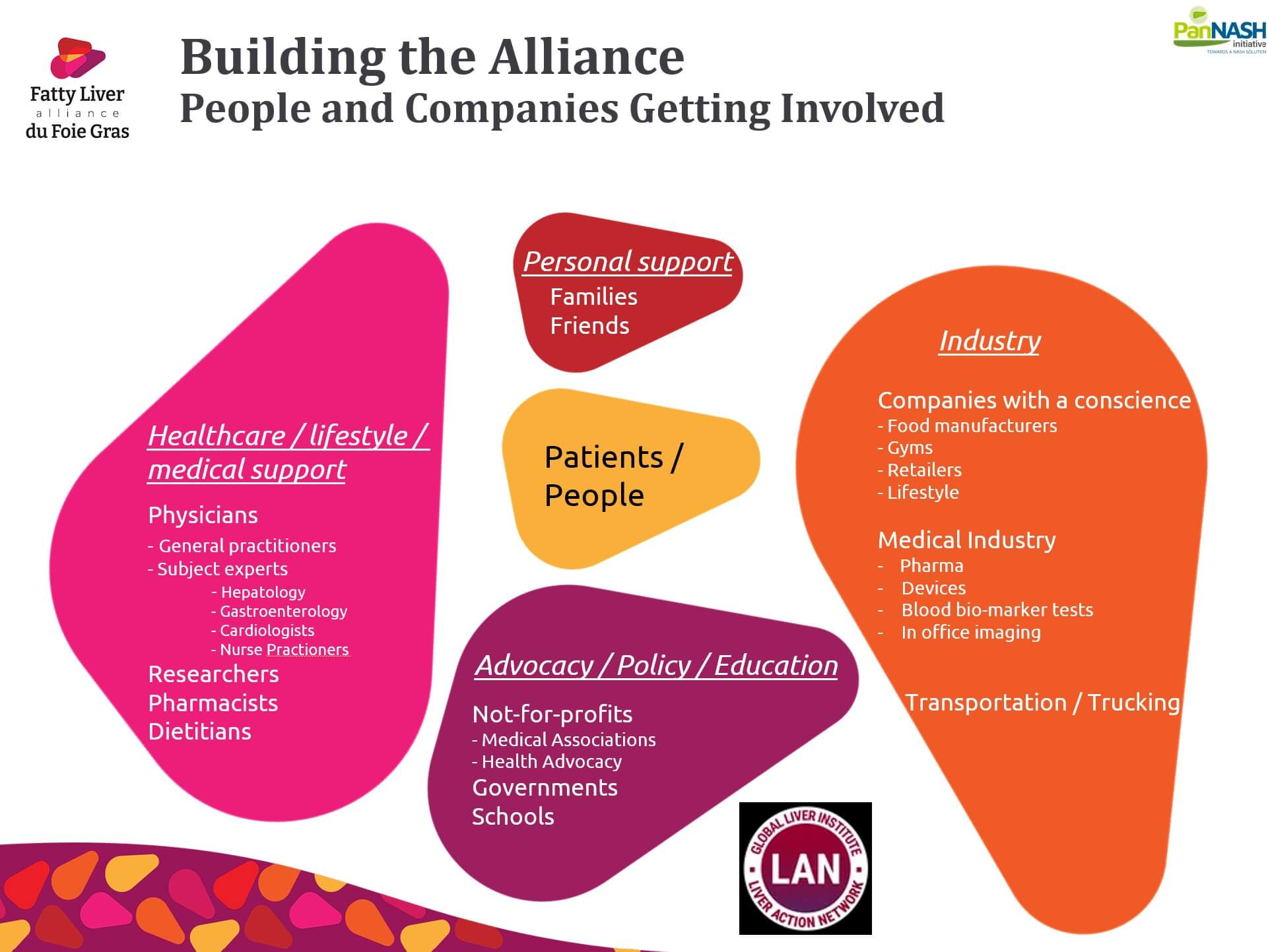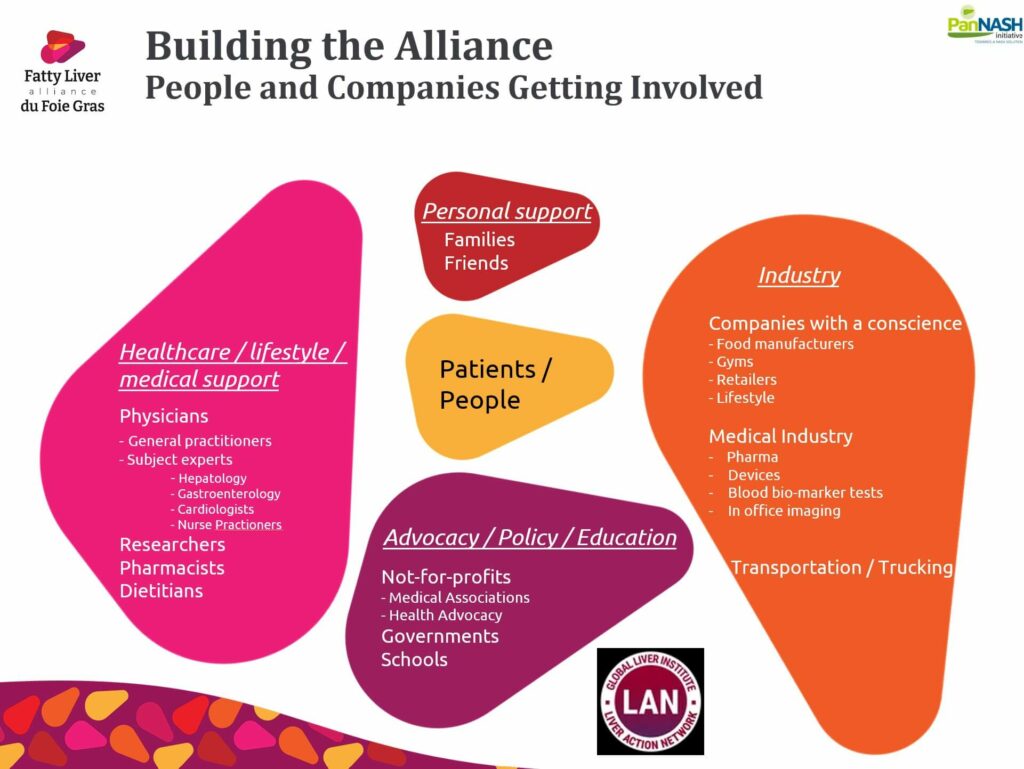 Aiming for Five Outcomes Together
The FLA shared mission focuses on increasing awareness and momentum of liver disease. This collective endeavor seeks to achieve five pivotal outcomes: spreading the prevention, messaging, early diagnosis, early intervention and treatment, and research when possible.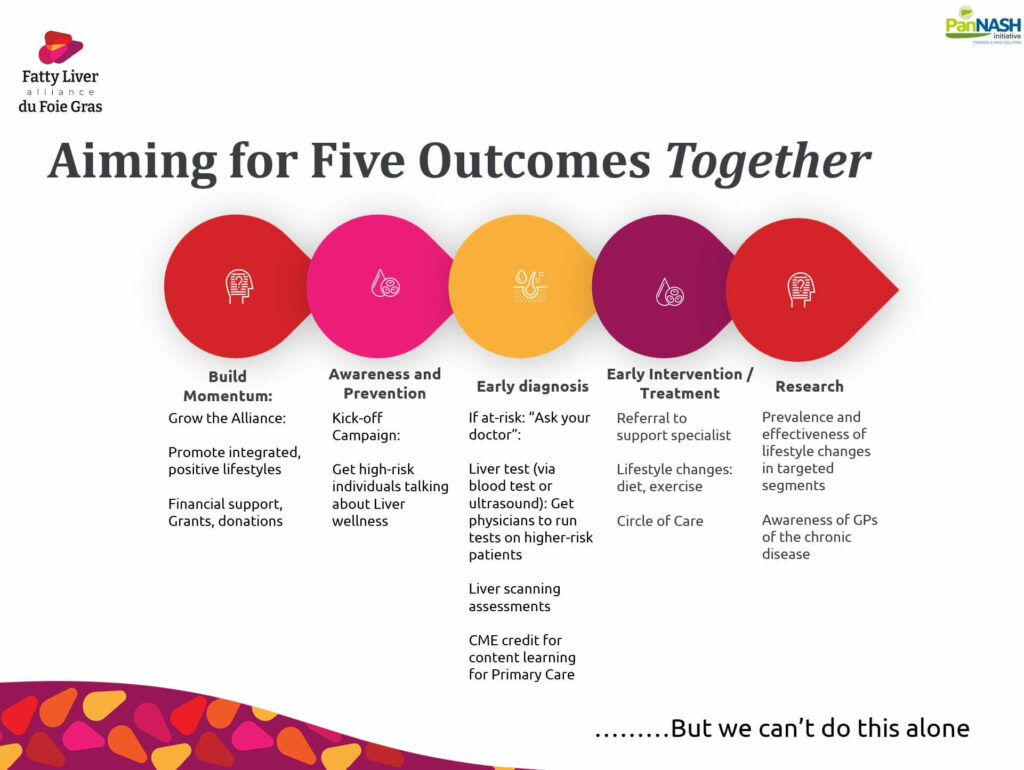 NASH and Interdisciplinary Care
Let's consider some ongoing initiatives to illustrate further the importance of an interdisciplinary approach in managing NASH.
One such initiative is an upcoming June 7th event focusing on NASH and interdisciplinary care. This event will feature collaborations among hepatologists, primary care physicians, and endocrinologists, all working in concert to address the challenge of fatty liver disease in their community. The event will take place in Montreal and aims to serve as a model of how collaborative, interdisciplinary care can effectively tackle NASH.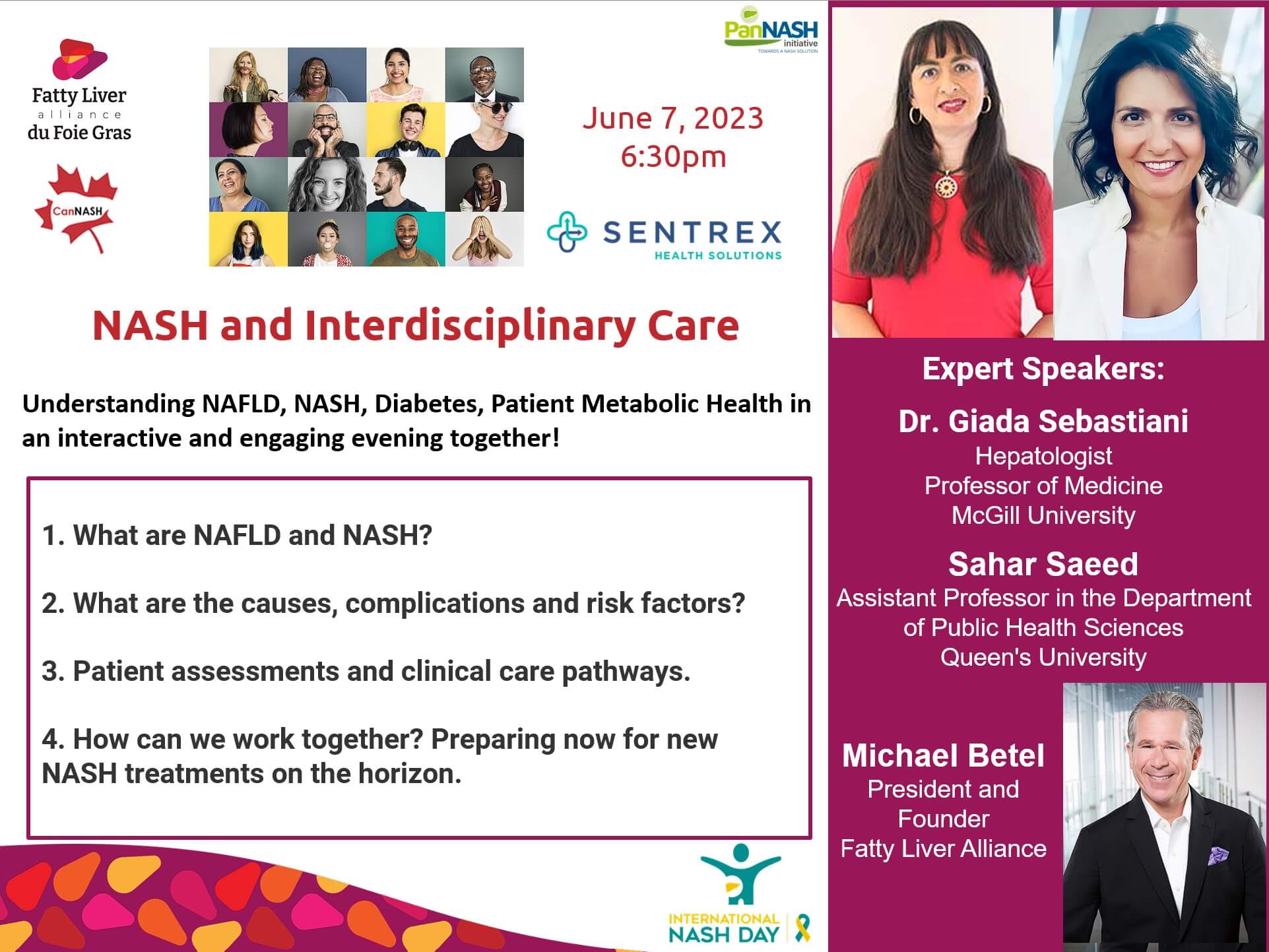 FLA Community Education Initiatives
There's another promising initiative underway in Ottawa. Responding to the needs of the community, we're collaborating with Dr Angela Cheung, a hepatologist, to deliver targeted educational programs to patients. These types of community-driven educational endeavors are vital to increasing awareness and understanding of NAFLD and NASH.
Furthermore, we have initiated regular "fireside chats" with specialists worldwide. These chats, which are accessible to an international audience, serve as platforms for sharing current research, discussing treatment philosophies, and exchanging ideas about NAFLD and NASH. This global discourse is instrumental in fostering a holistic and collective understanding of these liver conditions.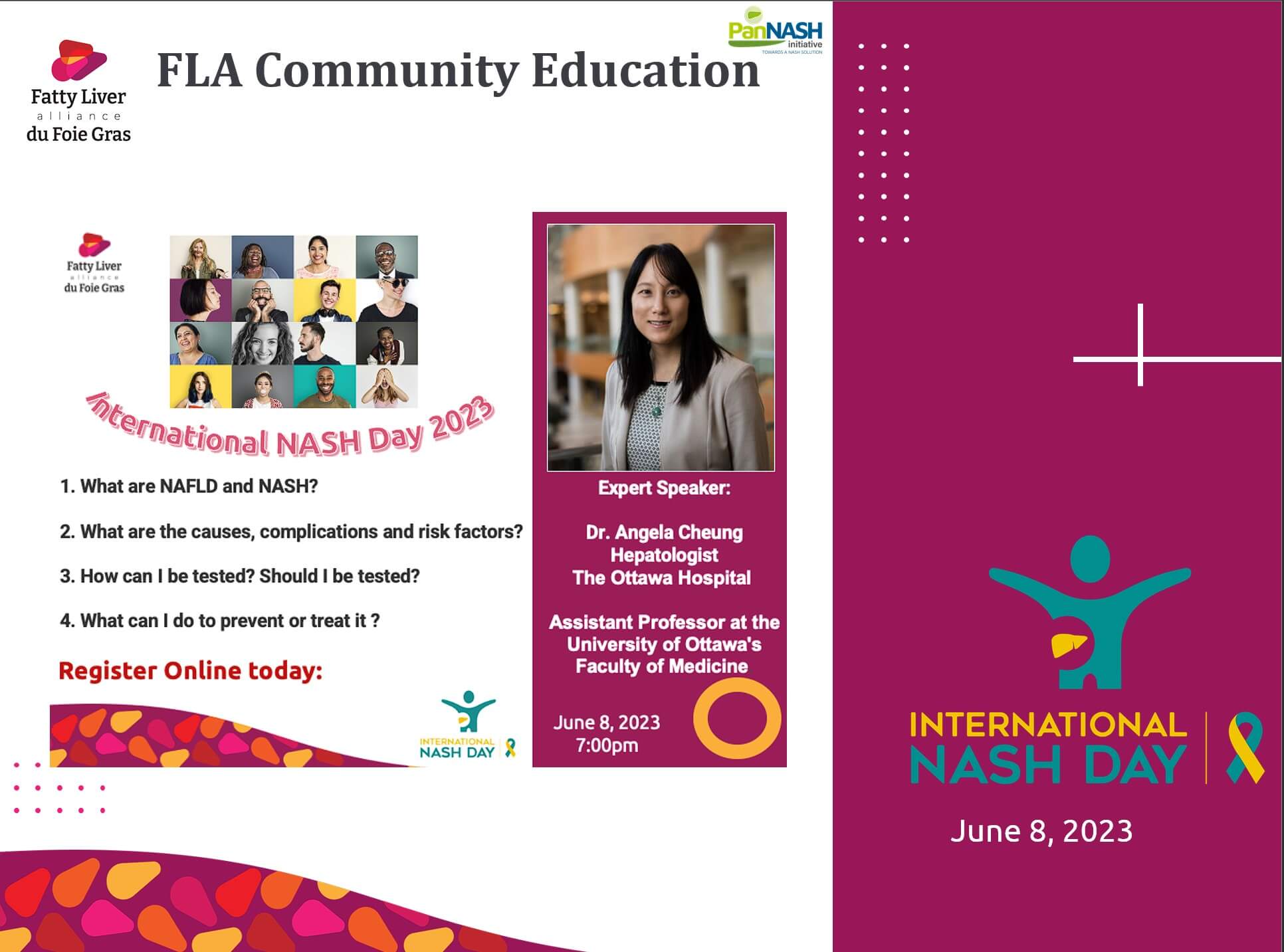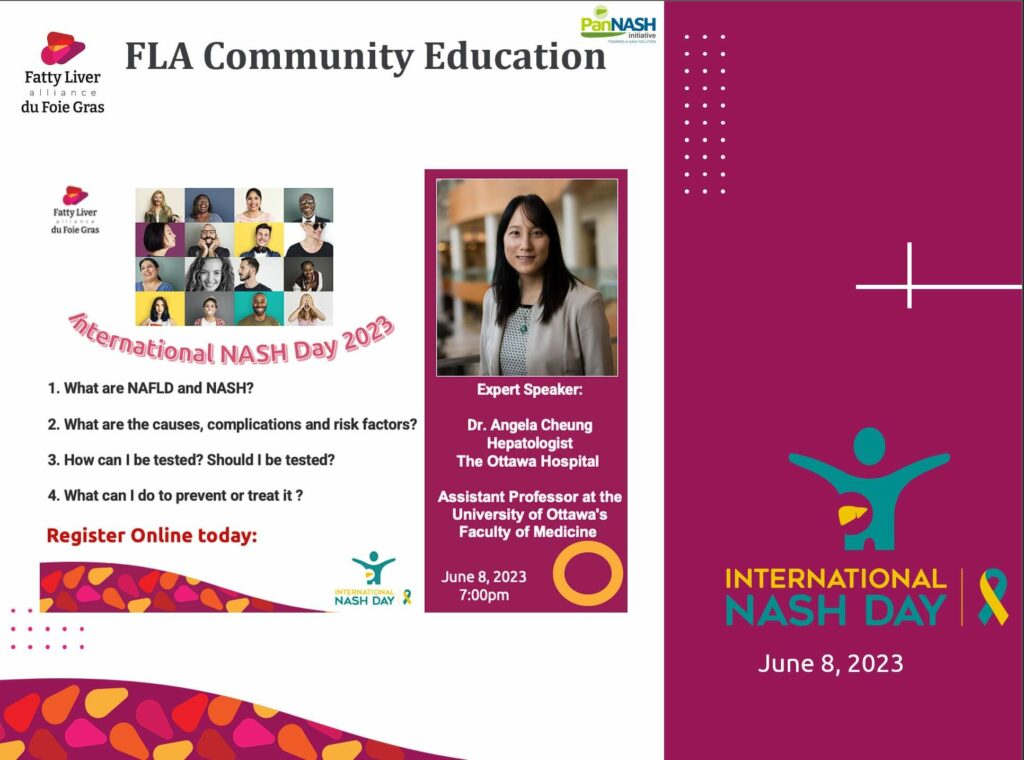 NASH-focused Events
Primary Care holds a vital role since they are often the first point of contact for patients. In 2022, the FLA held their inaugural event specially designed for primary care physicians, focusing on NAFLD and NASH. This event garnered more than 140 registrants and featured 17 speakers. They aim to surpass these numbers this year at the event scheduled for December 7th, 2023.
This online event, which you can register for at fattyliver.ca, is specifically tailored to equip primary care physicians with relevant knowledge and insights.
The upcoming event is especially promising as it will feature expert speakers from around the globe.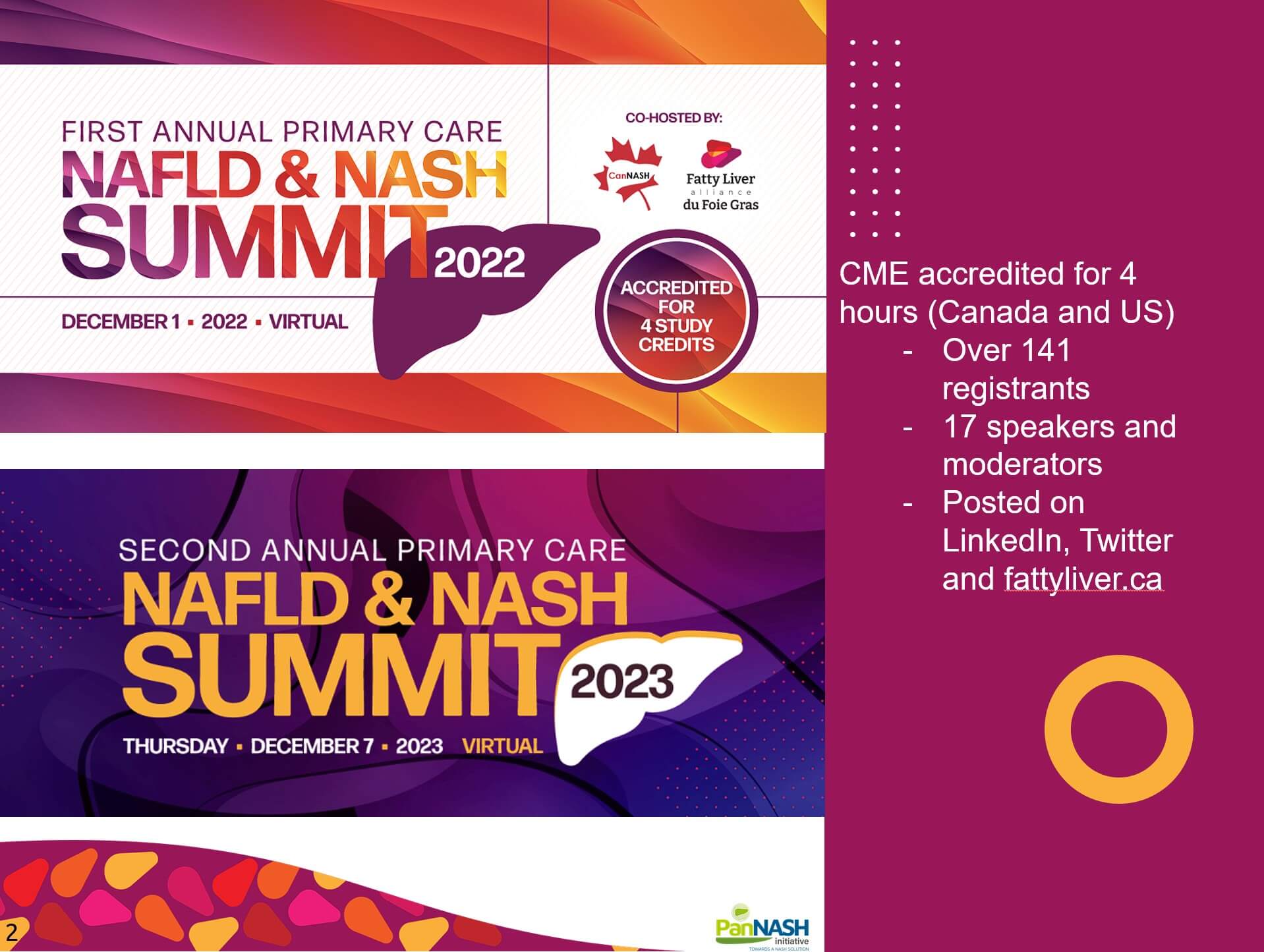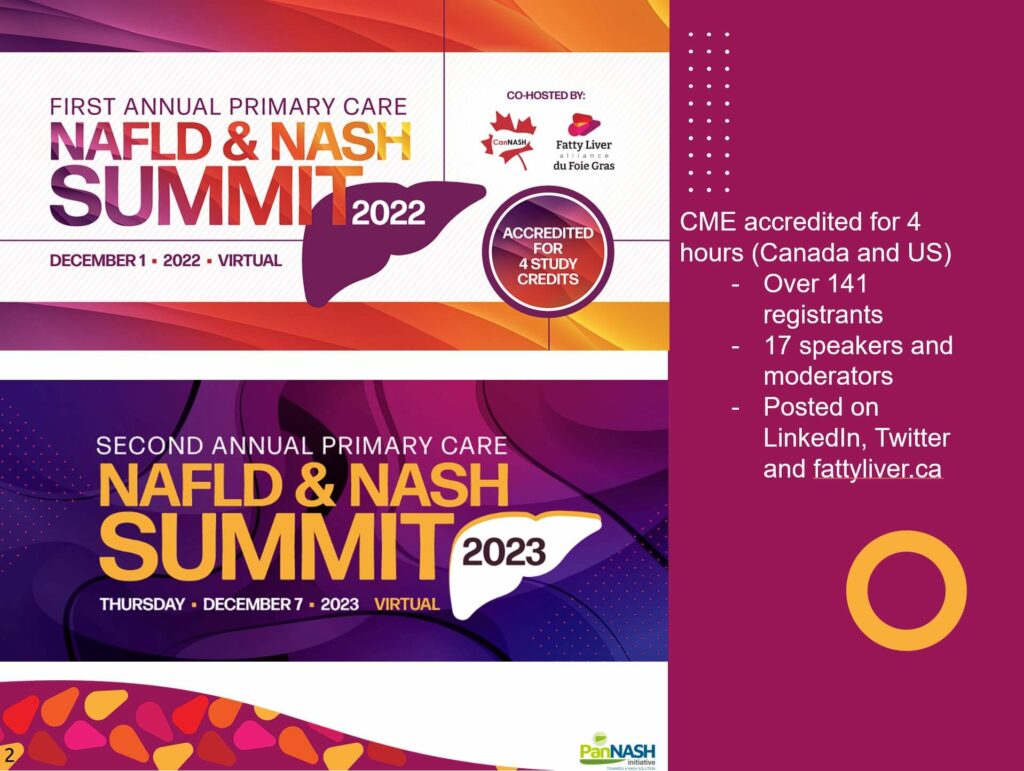 FLA and the Liver Action Network
In 2023, Mr Betel is taking the lead in the Liver Action Network, which operates under the guidance of the Global Liver Institute. This network includes numerous grassroots organizations that are collectively focusing on aligned messaging about liver diseases with the intention of making a larger impact.
These organizations, spread across various parts of Canada and the United States, are highly recommended for exploration and collaboration.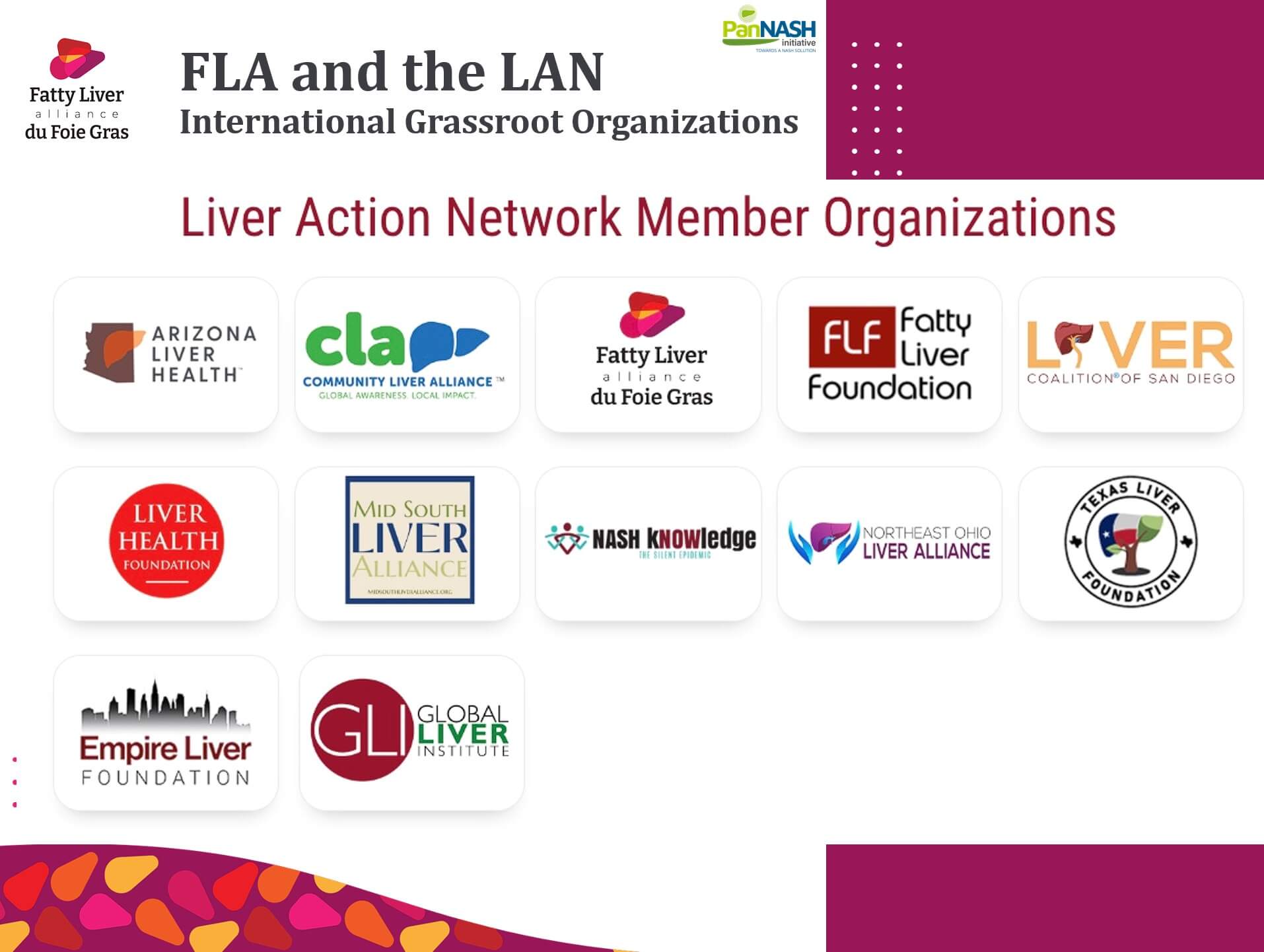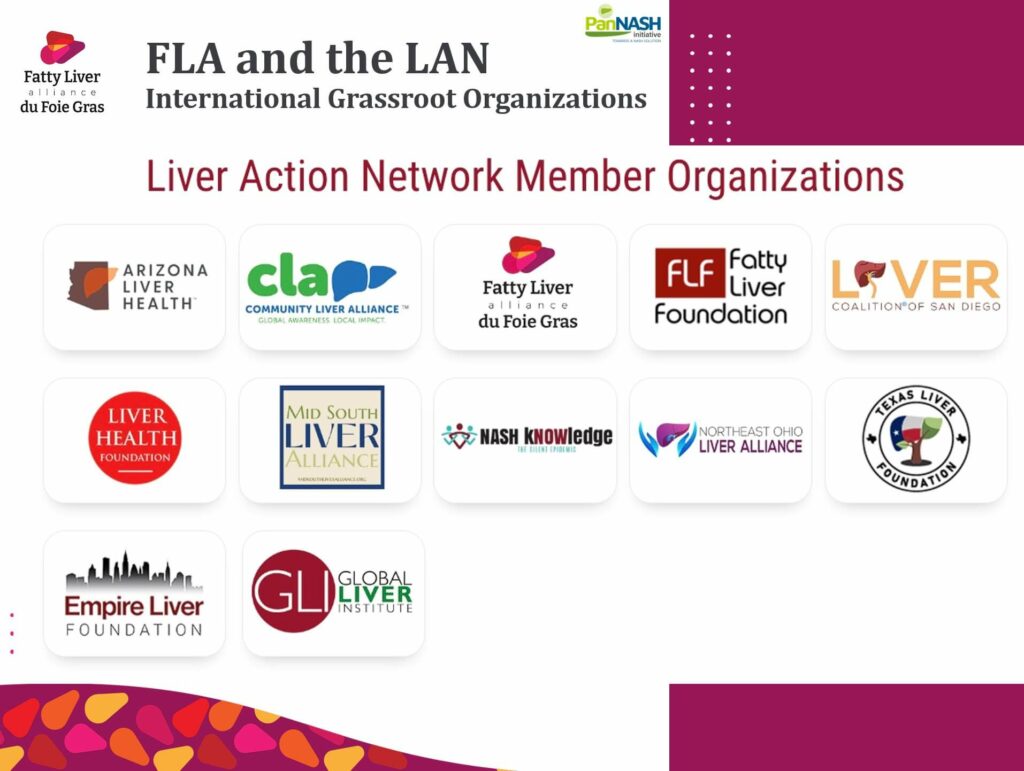 Expected Outcomes
The primary aim of these efforts is to enhance education and resources available for physicians and nurses. There is a pressing need to heighten awareness and comprehension of NAFLD and NASH.
Furthermore, by spreading awareness and delivering education, the field of NAFLD and NASH can advance, particularly in areas of early assessment, diagnosis, and treatment. These actions are critical to ensuring that these diseases do not progress unchecked.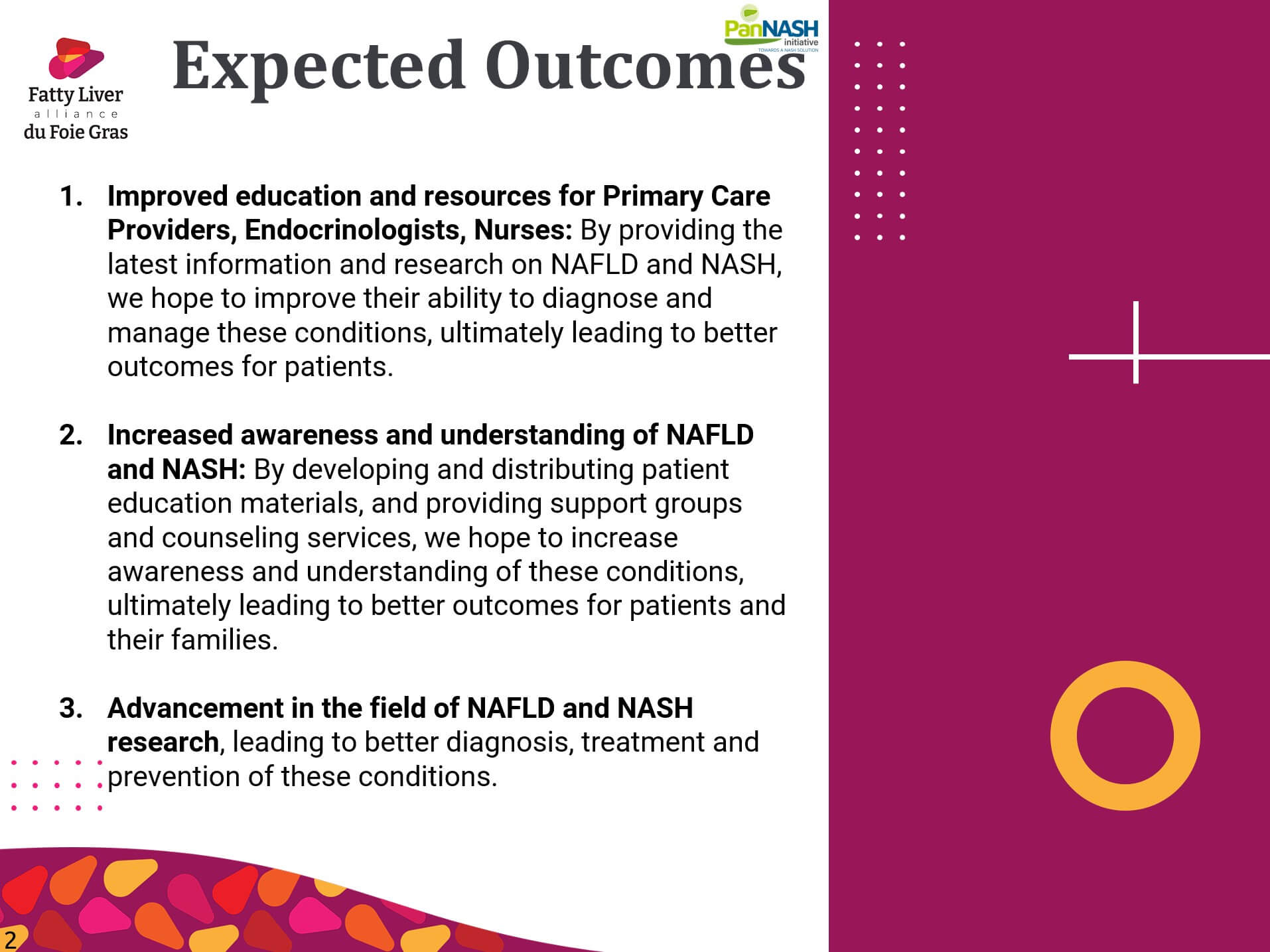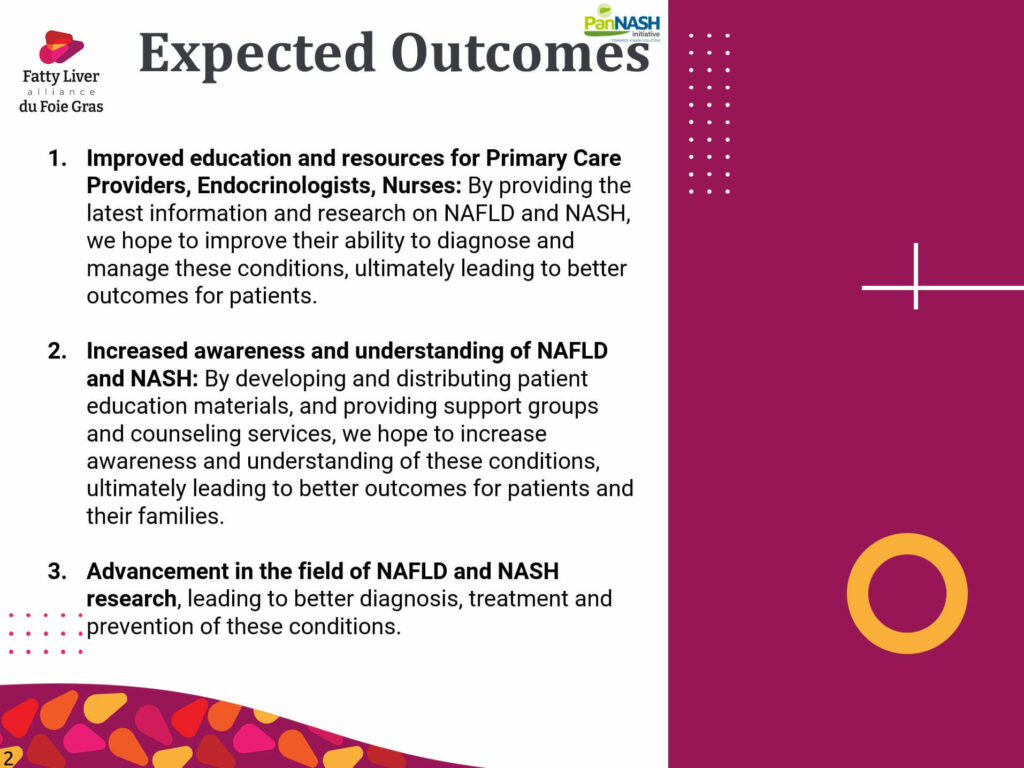 The Future Direction for the Fatty Liver Alliance
The upcoming agenda for the Fatty Liver Alliance is focused on expanding awareness around NAFLD and NASH, as there is always room for a better understanding of these conditions.
The organization aims to promote the adoption and application of existing guideline statements, including those from ACC and AASLD, ensuring that individuals are aware of them and can make informed decisions.
One of their main goals is to improve the guidance and support available for patients with NAFLD and NASH.
The Alliance is committed to developing and implementing strategies emphasising multidisciplinary care's importance. They continue to advocate for systemic changes in this field.
The Fatty Liver Alliance believes working together is crucial for progress in this area.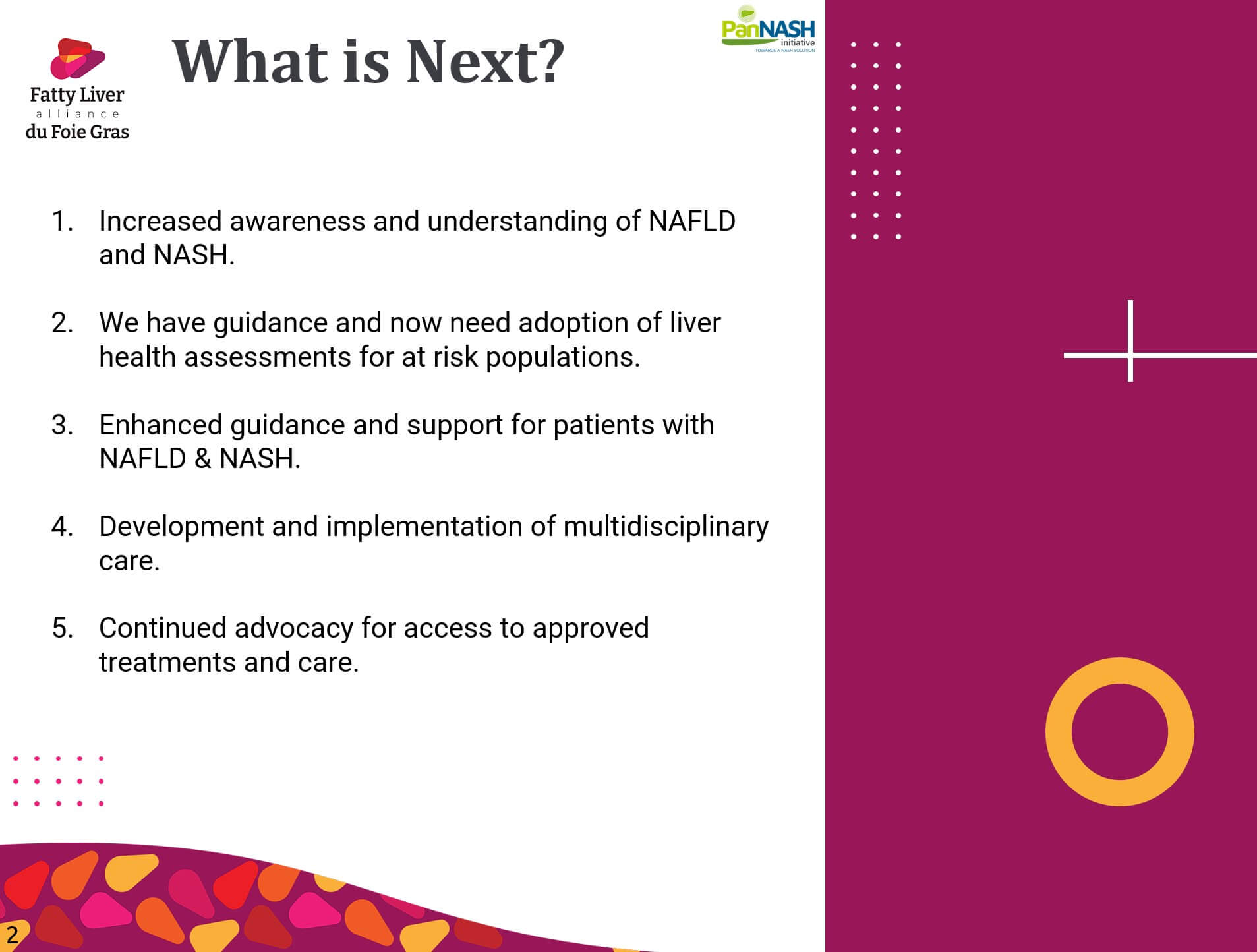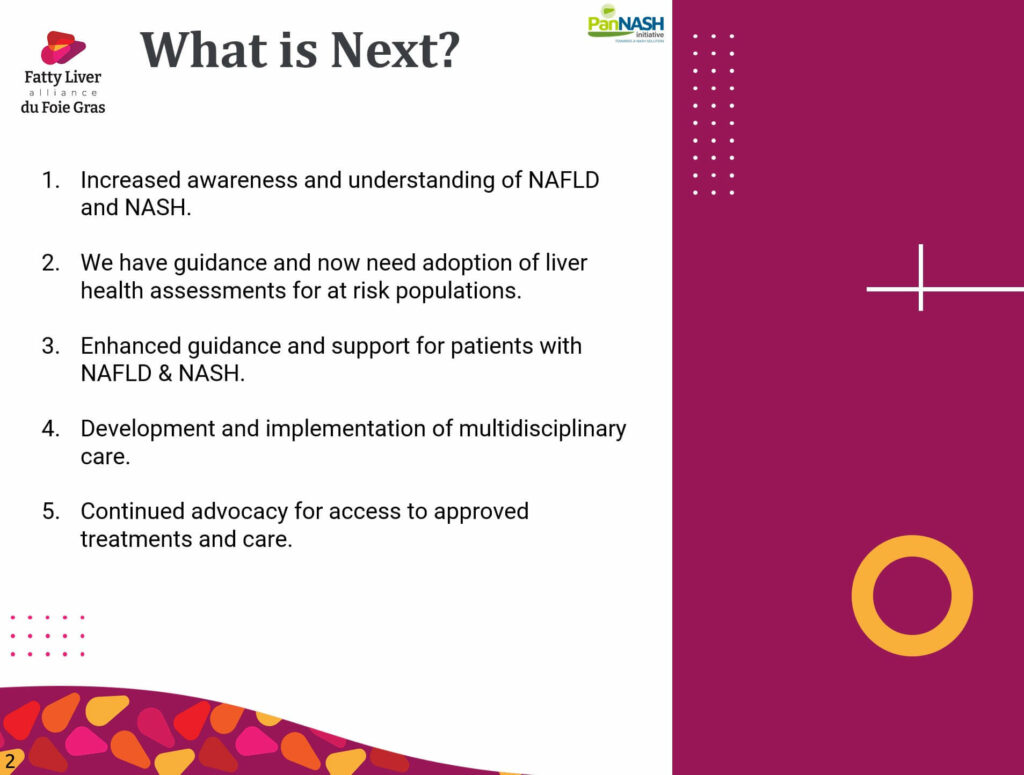 Non-alcoholic fatty liver disease (NAFLD) can be categorised into two disease sub-classifications: non-alcoholic fatty liver (NAFL), its non-progressive subtype, and…

Subscribe Our Newsletter To Get the Lastest Updates