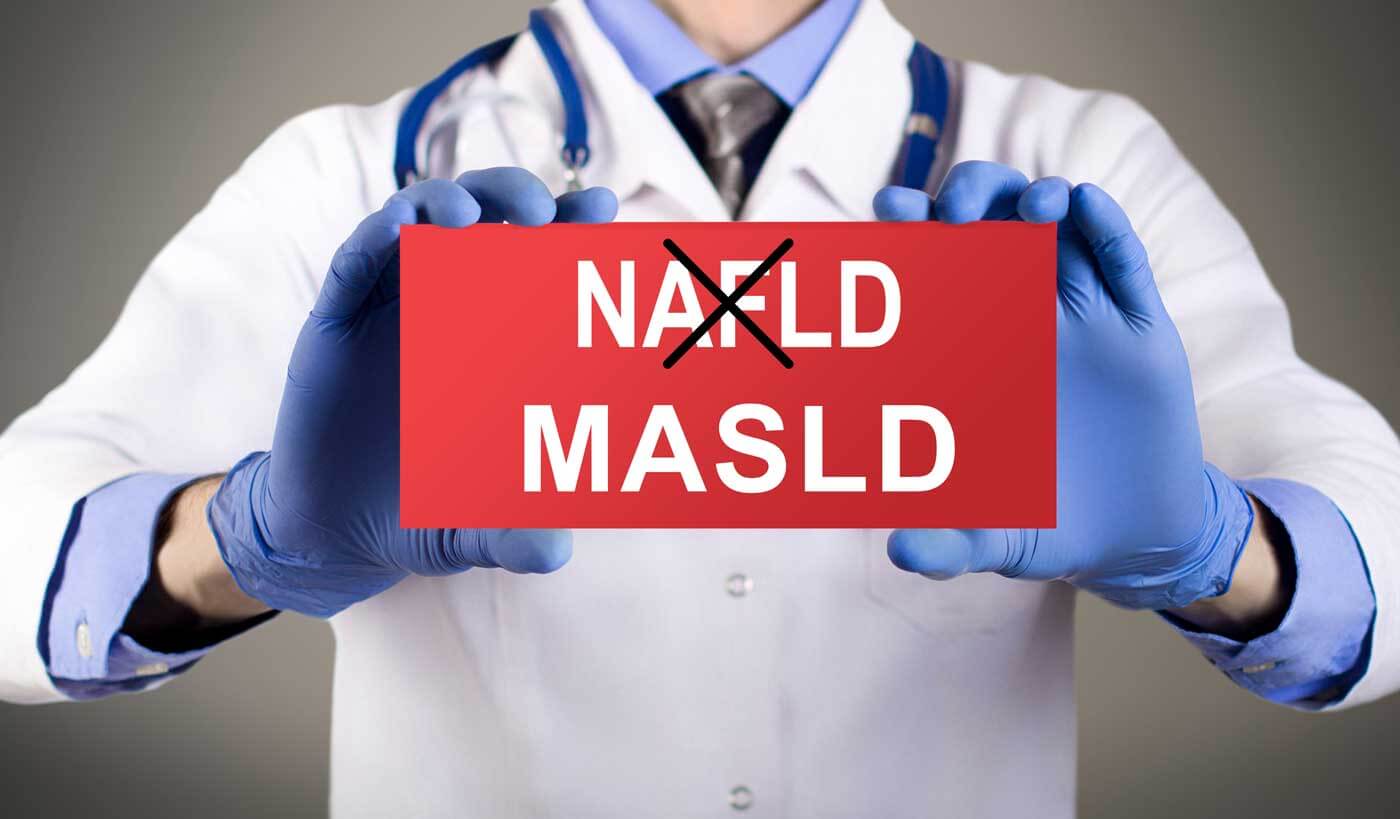 New Nomenclature for "Fatty" Liver Diseases
On June 24 at the EASL Congress 2023, multinational liver societies, including ALEH, AASLD, and EASL, along with the co-chairs of the NAFLD Nomenclature Initiative, announced a novel nomenclature for "Fatty" liver diseases, eliminating stigmatization and promoting affirmative identification. The new overarching term, Steatotic Liver Disease (SLD), encompasses various aetiologies of steatosis.
The previously named Nonalcoholic Fatty Liver Disease (NAFLD) has now been replaced by Metabolic Dysfunction-Associated Steatotic Liver Disease (MASLD).
MASLD: An Inclusive Term
MASLD is intended to include patients with hepatic steatosis and at least one of five cardiometabolic risk factors. A new category, MetALD, describes those with MASLD who consume substantial amounts of alcohol per week.
The term Metabolic Dysfunction-Associated Steatohepatitis (MASH) is introduced to replace the previous Nonalcoholic Steatohepatitis (NASH)
Objective of the Nomenclature Change
The Nomenclature Development Initiative, initiated in 2020, involved global hepatology and gastroenterology societies, patient advocacy organizations, regulatory experts, and industry representatives. The initiative's ultimate aim was to develop a globally accepted, non-stigmatizing nomenclature that directs research and funding effectively to save lives.
Given that MASLD affects about 30% of the global population, it's crucial for the global liver community to unite around an affirmative, non-stigmatizing name and diagnosis.
Development and Acceptance of the New Nomenclature
More than 225 global stakeholders participated in the initiative, ensuring the nomenclature was diverse and inclusive. With a response rate of over 75% for the data collection rounds, the final approval rate was at an impressive 97%.
Over 60 global societies, patient advocacy groups, and other key organizations have endorsed the new nomenclature so far.
Why a Change was Necessary
The terminology for "fatty" liver disease needed an update due to several reasons, including the struggle to establish adequate nomenclature since the initial description of visceral and subcutaneous adiposity in overfed children by von Rokitansky in 1849.
The term NAFLD was adopted in the absence of a better term, while recent research proves that most diseases previously termed NAFLD are related to metabolic factors such as obesity, visceral obesity, insulin resistance, and dyslipidemia.
Impact of the New Nomenclature
This groundbreaking shift in nomenclature is expected to enhance disease awareness, reduce stigma, and speed up the development of drugs and biomarkers for patients with SLD and MASLD. The global liver community, through a transparent and collaborative Delphi process with multi-stakeholder endorsements, remains dedicated to this cause.