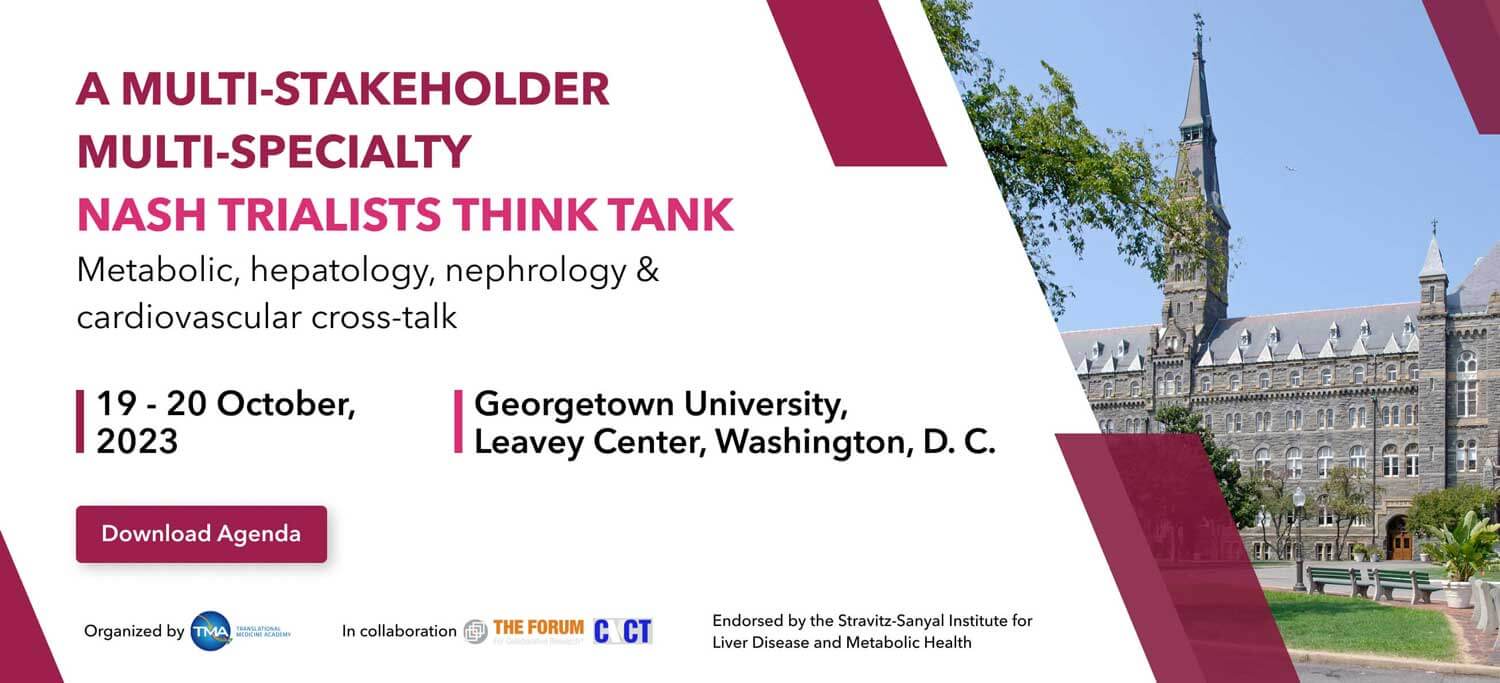 MOSAIC – Global NASH Trialist Forum: Pioneering NASH Solutions
Scheduled for 19-20 October 2023 at Georgetown University's Leavey Center, Washington, D.C., the MOSAIC – Global NASH Trialist Forum serves as a crucial think tank. This forum brings together leading cardiologists, endocrinologists, hepatologists, clinical trialists, regulatory experts, patient representatives, and other stakeholders to push the boundaries of our collective understanding of NASH.
The Global Impact of NASH
Non-alcoholic fatty liver disease (NAFLD) and NASH affect approximately 25-30% of the adult population, causing significant health implications. NASH, considered a metabolic and multi-organ disease, is linked to a host of other health complications, including type 2 diabetes mellitus (T2DM), chronic kidney disease (CKD), and certain extra-hepatic cancers.
Highlights of MOSAIC – Global NASH Trialist Forum
The MOSAIC – Global NASH Trialist Forum presents a unique opportunity for participants to:
Build valuable connections with a diverse group of stakeholders in NASH clinical trials
Participate in Think Tank focused workshops, facilitating dynamic discussions and collaborative problem-solving
Receive updates on the latest NASH trials and therapeutic advancements
Engage with patient representatives for firsthand insights into the patient journey
NASH Trial Expertise and Themes
Expert chairs leading the forum include Javed Butler (USA), Stephen Harrison (USA), Veronica Miller (USA), Naveed Sattar (UK), Arun Sanyal (USA), and Faiez Zannad (France).
Key themes to be addressed during the forum are:
Cardiovascular implications of NASH
Epidemiology and disease mechanisms in NASH
NonInvasive Tests (NITs) in NASH diagnosis
Innovative trial design issues for NASH
Optimal patient population selection in NASH trials
Defining endpoints and pathways to approval for NASH therapeutics
Experiences and case studies from previous NASH trials
A Unique Opportunity for NASH Stakeholders
The MOSAIC – Global NASH Trialist Forum 2023 offers an unparalleled platform for knowledge exchange, networking, and collaboration for everyone committed to tackling NASH. Be a part of the solution and join this vital conversation this October.