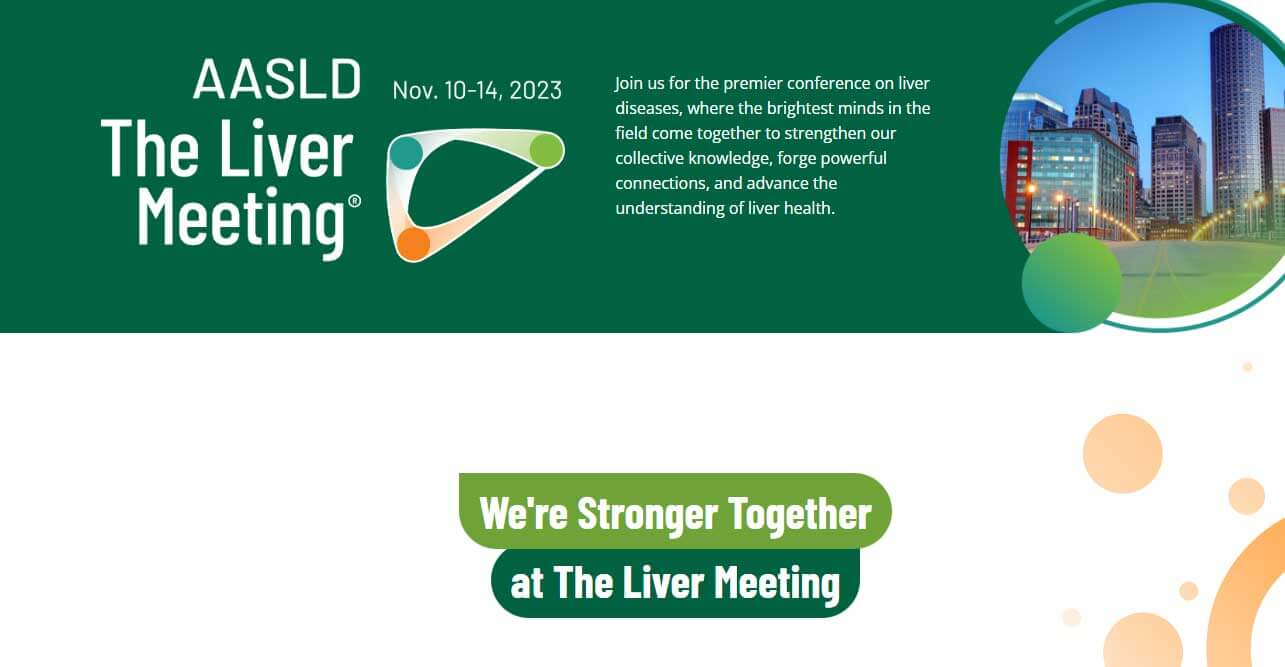 An International Gathering for Liver Health
The Liver Meeting brings together a global community of hepatologists, researchers, and clinicians. Its focus is to advance the understanding of liver health, forge meaningful connections, and elevate the discourse surrounding liver diseases. International attendees can make use of the visa letter generator for visa assistance, although it should be noted that the AASLD does not guarantee visa issuance.
Registration and Key Dates for The Liver Meeting 2023
To secure the best rates and access to sought-after sessions, early bird registration is highly recommended. Important dates to remember include:
Abstract Submission Deadline: May 24
Housing Opens: Late July
Early Bird Registration Opens: Late July
Late-Breaking Abstract Submission: Sept. 14-26
Experience the Unparalleled Scientific Program
The Liver Meeting 2023 boasts a comprehensive program packed with the latest breakthroughs, advancements, and research in liver health. Attendees have the opportunity to engage with industry-leading experts, participate in interactive sessions, and gain insights that will shape the future of liver care.
Networking and Educational Opportunities at TLM23
Beyond the scientific program, TLM23 offers unique networking opportunities. The conference draws a diverse crowd of professionals, including hepatologists, researchers, clinicians, surgeons, and industry leaders. The event facilitates valuable collaborations, knowledge exchange, and professional network expansion.
In addition, educational workshops and hands-on training sessions offer attendees the chance to enhance their skills and expertise in the liver disease management field.
The Exhibition Hall and Symposia at The Liver Meeting
The Exhibition Hall at TLM23 will host a variety of exhibitors presenting the latest in state-of-the-art technologies, pharmaceutical developments, and groundbreaking medical devices.
Thought-provoking symposia, led by distinguished experts, will provide insight into the challenges and opportunities facing liver health today, stimulating discussions that propel innovation and improvement in patient care.
The Diverse Attendees of The Liver Meeting
TLM23 brings together a wide array of professionals involved in liver health, from adult and pediatric hepatology experts, clinical, basic, and translational researchers, to primary care physicians and other allied health professionals. The conference also welcomes trainees, students, patient advocates, and patients.
Don't miss this exceptional opportunity to be part of an enriching, knowledge-filled event that combines the latest scientific advancements with unique networking opportunities. Mark your calendars for The Liver Meeting 2023, and experience how we're stronger together in the pursuit of liver health.