With over 20 years in the industry, Dr. Harrison has formed a multitude of global and local relationships with like-minded physicians and experts to raise awareness of liver disease and find a treatment for the patients that need it most.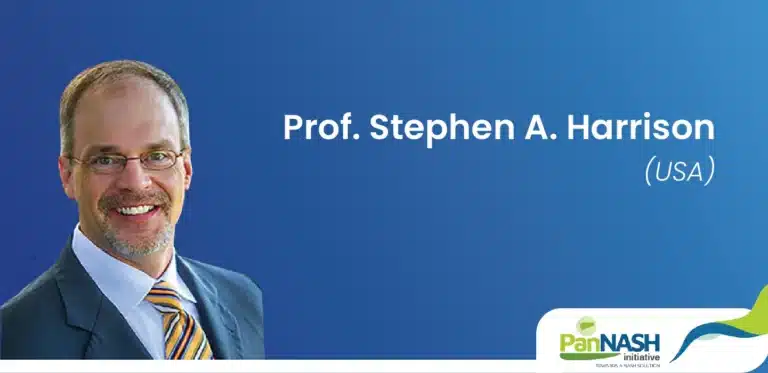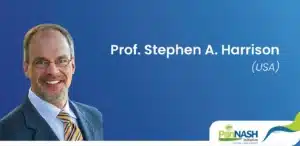 The best treatment for NASH still remains as caloric intake reduction, weight loss, exercise and no heavy alcohol consumption, but these are merely lifestyle changes. There appears to be a fibrosis regression over time following bariatric surgery in patients with severe obesity and NASH. Liver histologic improvement endpoints are likely to predict clinical benefits. NAFLD liver fibrosis is a risk factor for adverse outcomes. Improvement in the NASH fibrosis stage was associated with lower risk of liver-related outcomes. Multifactorial metabolic milieu of NASH warrants potential combination therapy targeting many pathways.
Read More
Dr. Harrison earned his medical degree from the University of Mississippi School of Medicine. He completed his internal medicine residency and gastroenterology fellowship at Brooke Army Medical Center and a 4th year advanced liver disease fellowship at Saint Louis University. He is board-certified in both Internal Medicine and Gastroenterology. Dr. Harrison is a Visiting Professor of Hepatology at the Radcliffe Department of Medicine, University of Oxford. He is internationally known for studies in NAFLD/NASH with over 300 peer-reviewed publications and an H Index of 88. Dr. Harrison currently serves as the Medical Director for Pinnacle Clinical Research and the President of Summit Clinical Research in San Antonio, Texas.

SUBSCRIBE TO OUR MONTHLY NEWSLETTER TO GET THE LATEST UPDATES